Atlantic Salmon Net Pen Spill, Solar Eclipse Suspected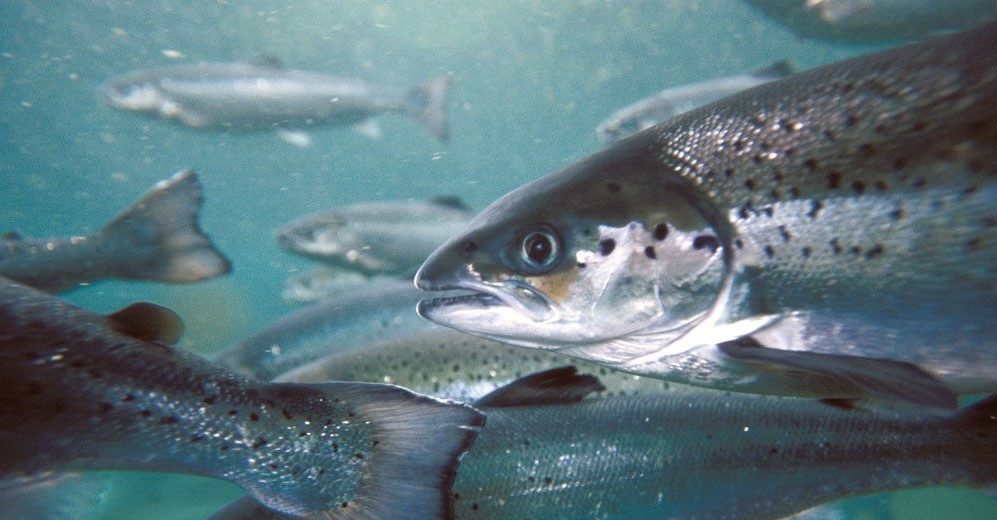 If you happen to be fishing in the south Bellingham Bay area near Cypress Island today, the Washington Department of Fish and Wildlife would like your help cleaning up a large Atlantic salmon spill. A net pen which held approximately 305,000 Atlantic salmon, broke over the weekend, releasing thousands of farm fish into the waters surrounding the San Juan islands.
In a statement released this morning by Cooke Aquaculture Pacific, a division of Icicle Seafoods, Inc., Cooke speculated that "exceptionally high tides and currents coinciding with this week's solar eclipse" caused the damage. Cooke estimates several thousand salmon escaped following "structural failure" of a net pen.
"It appears that many fish are still contained within the nets," Cooke said in the statement. "It will not be possible to confirm exact numbers of fish losses until harvesting is completed and an inventory of fish in the pens has been conducted."
The net pen breach was discovered after Lummi fishers began catching the spotted Atlantic salmon along with the Chinook salmon that they were fishing. Because Atlantic salmon can be aggressive toward other species of fish and can harbor diseases, Lummi fishers were angry about the breach. "It's a devastation," said Ellie Kinley, whose family has fished Puget Sound for generations. "We don't want those fish preying on our baby salmon. And we don't want them getting up in the rivers."
G.I. James, a member of the Lummi Natural Resources staff and fish commission, said Pacific salmon face enough difficulties. "It is potentially a disease issue, and impact on our fish as dire a shape as they are in right now, any impact to them is difficult to absorb."
The Washington Department of Fish and Wildlife describes Atlantic salmon as an invasive species. Fisheries managers worry about harm to native fish stocks through competition, predation, and disease transfer. The department is urging recreational fishers to catch as many of the Atlantic salmon as possible. Catches do not need to be recorded on fish tickets and there is no limit on size or number; a valid fishing license is all that is needed. According to Ron Warren of the WDFW, consumers may legally purchase Atlantic salmon caught by commercial and tribal fishers.
"Catch as many as you want," he said. "We don't want anything competing with our natural populations. We have never seen a successful crossbreeding with Atlantic salmon, but we don't want to test the theory." Local tribes, sportsmen, commercial fishermen and scientists have long feared the potential for non-native Atlantic salmon mixing with Pacific salmon.
The spill comes just one week after wild fish activists announced a protest against net pen fish farming in Puget Sound. WDFW is monitoring the situation and crafting a spill-response plan with the company. Cooke stated, "We have no concerns about disease at this point."
The Wild Fish Conservatory Northwest feels that these open water net pens pose an "unacceptable risk" to ESA-listed wild salmon and steelhead, voicing concerns about pollution of nearby ecosystems, pathogens, parasites, and diseases which can be spread to wild fish.
In 2012, the Associated Press reported that Bainbridge Island net pens experienced an outbreak of Infectious Hematopoietic Necrosis Virus (IHNV). It was reported that this deadly virus killed hundreds of thousands of Atlantic salmon. Crowded conditions allowed the virus to quickly spread. There are currently eight Atlantic salmon net pen complexes in Puget Sound, and more are planned for the region.