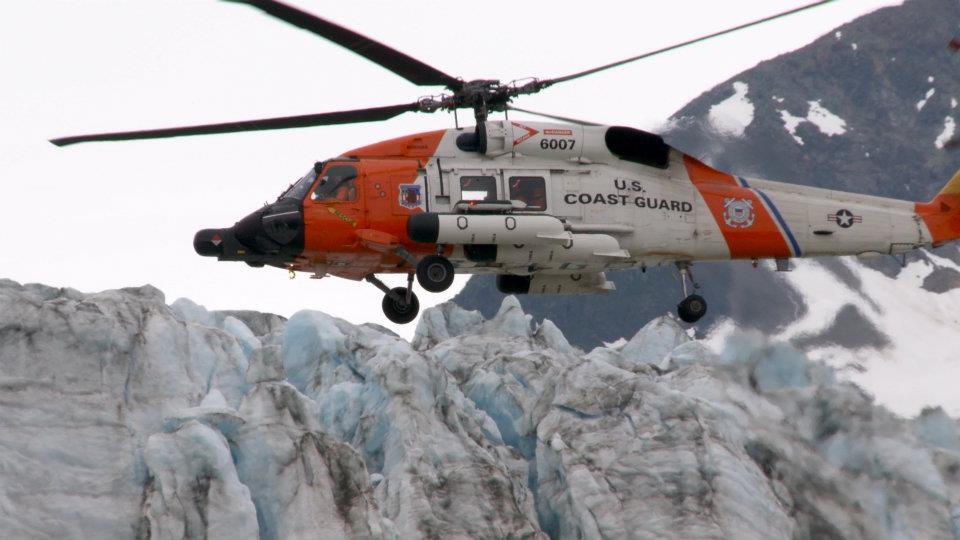 Thanks to the swift efforts of the U.S. Coast Guard and good Samaritan F/V Pacific Pearl, three fishermen in Sitka Sound were rescued this week after their vessel began taking on water.
Watchstanders at Coast Guard Sector Juneau received a distress call from the captain of the 33-foot F/V Leona at about 10:30pm. It was reported that the vessel was taking on water and bilge pumps were unable to keep up with the rate of flooding. Watchstanders urgently requested an Air Station Sitka Jayhawk MH-60 be dispatched to the scene.
An emergency dewatering pump was lowered onto the vessel, but the F/V Leona was taking on water too rapidly; the pump could not keep up. The three crewmembers were forced to abandon ship as the vessel began sinking into Sitka Sound. The good Samaritan F/V Pacific Pearl was able to take the three crewmembers aboard then transport them to Sitka.