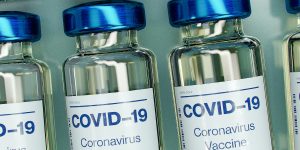 The world watched today as the first COVID-19 vaccine was administered in Coventry, England. The recipient was Margaret Keenan, a 90-year-old grandmother. With several vaccines becoming available in the weeks ahead, the next question is who will be included in the first phase of distribution?
Fishing and maritime industries have been hit particularly hard by COVID-19. The rapid spread in processing facilities both on land and at sea has been devastating for workers and processors. Distribution and transportation disruption, border restrictions, and a change in the demand for fresh seafood due to restaurant closures and event cancellations are just a few of the many hardships the industry has faced.
Last week, the CDC advisory council recommended that those who work in the food and agriculture sectors be among the next wave of vaccinations. Priority for the first round of vaccinations will be given to health care and long-term care facility workers. This distribution is being called "Phase 1a". It has been recommended that the next wave include first responders, educators, transportation workers, and food and agricultural workers (which includes fishermen and seafood processors). This group will be called "Phase 1b".