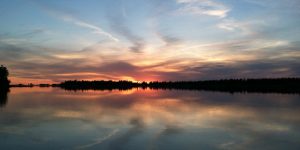 It is with great sadness that we report the death of a commercial diver who was working in the waters of Port Angeles. According to a statement issued by the Clallam County Sheriff's Office, Anthony Gockerell, 35, died after his air cable apparently became entangled.
Peninsula Communications received the call that a commercial diver working at the Dungeness West geoduck track was in distress. Crewmembers reported that Gockerell signaled to the crew that his surface-supplied air umbilical cord was "unable to clear", which the crew interpreted to mean that his cord was entangled in debris.
It was reported that crewmembers and officers with the State Department of Natural Resources (who were supervising the geoduck harvest) struggled for approximately two minutes before freeing Mr. Gockerell, who was diving in about 70 feet of water.