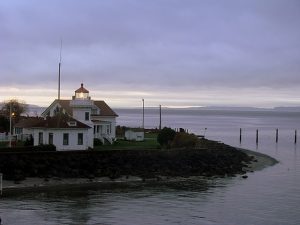 It is with great sadness that we report a 33-year-old diver from Edmonds, Washington is missing and presumed deceased. The diver has been identified as Hans Korompis, a talented young chef known for combining the flavors of his native Singapore with those of Central America and the Pacific Northwest.
Mr. Korompis and his diving partner entered the waters of Puget Sound near Lighthouse Park in Mukilteo, Washington on the morning of June 17th. Mukilteo police and fire departments were summoned by a "diver-in-distress" call at about 9:15am. Visibility and conditions at the time of the disappearance were reported as poor.
Units from the U.S. Coast Guard, Snohomish County Sheriff's Office Dive Team, Everett Police, Everett Fire, Mountlake Terrace Police, Marysville Police and Washington State Ferries began searching, using search and rescue boats, a U.S. Coast Guard helicopter, and several drones. The weeklong search proved unsuccessful and has been called off.