Search for Missing Washington Diver Suspended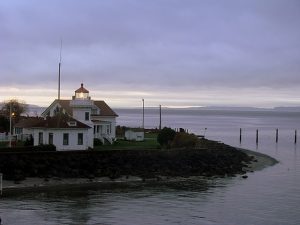 It is with great sadness that we report a 33-year-old diver from Edmonds, Washington is missing and presumed deceased. The diver has been identified as Hans Korompis, a talented young chef known for combining the flavors of his native Singapore with those of Central America and the Pacific Northwest.
Mr. Korompis and his diving partner entered the waters of Puget Sound near Lighthouse Park in Mukilteo, Washington on the morning of June 17th. Mukilteo police and fire departments were summoned by a "diver-in-distress" call at about 9:15am. Visibility and conditions at the time of the disappearance were reported as poor.
Units from the U.S. Coast Guard, Snohomish County Sheriff's Office Dive Team, Everett Police, Everett Fire, Mountlake Terrace Police, Marysville Police and Washington State Ferries began searching, using search and rescue boats, a U.S. Coast Guard helicopter, and several drones. The weeklong search proved unsuccessful and has been called off.
Mr. Korompis was employed as a chef at Ho's Feedme Hospitality Restaurant Group as well as the chef de cuisine at Mar•Ket and was well known in the area for his appreciation and preparation of fresh seafood. Hans Korompis is survived by his parents and two brothers. A GoFundMe page has been set up at https://bit.ly/3QSrq9D to assist the family with funeral expenses.
Diving accidents are complex. Regardless of the cause or circumstance, those who lose their life at sea are considered part of the same maritime family. If you or a loved one have been seriously injured in a diving accident, speak with an experienced maritime lawyer to learn about your legal rights to compensation under Federal Maritime Law.
The lawyers at Stacey and Jacobsen, PLLC understand how diving accidents happen and how they may have been prevented. They have been representing injured divers in Alaska, Washington, and Oregon for over 30 years. They are dedicated to getting fair compensation for clients and offer a free initial consultation.