Grieving the Loss of Local Fishermen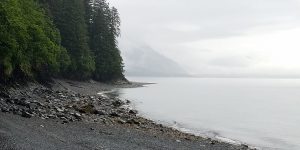 It is with great sadness that we report the deaths of Cole Rutzer and Dylan Furford, two young men who grew up in a tight-knit community near Westport, Washington. They were doing what they loved, working hard, and bringing in Dungeness crab aboard the F/V PACIFIC DYNASTY.
Greg Rutzer, Cole Rutzer's father, and Brent Gilbertson, a cousin, were also working on the vessel. According to reports, the crew had just dropped their crab pots. Rutzer and Furford loved adventures, and with the little downtime they had, took a Zodiac skiff and Cole's dog to Tugidak Island, about ½ mile from where the F/V PACIFIC DYNASTY was anchored. They planned on doing some beachcombing on the remote island then return to the vessel in the late afternoon.
Scott McCann, a spokesman for the Coast Guard, said the men had provided a float plan to the captain, Greg Rutzer. They were to return to the vessel before dinner.
"When they didn't come back in time, he gave them a little bit of extra time," McCann said. "He knew something was wrong."
A search for the young men began at approximately 5:30 a.m. the next day. The float plan helped searchers narrow down the area. Within an hour, searchers found the skiff on the beach and Rutzer's body nearby. Two survival suits were found in the boat. "It's hard to find survival suits, because we want people to be wearing them," McCann said. "Your chances of survival are a lot better."
Searchers continued to look for Furford aided by two C-130 aircraft as well as three helicopters but called off the search at about 6 p.m. Officials speculate that the men made the voyage safely to the island, but may have been caught in the surf on their way back.
The two young men grew up around boats. Friends and family state they were happiest when they were out on the water. They had been working in Alaska for about one month when this tragic accident occurred.
The Westport City Hall and Ocosta High School, where the men attended school, will be flying flags at half-staff until the end of July. Our firm offers condolences to family and friends as they grieve the loss of these fine young men.