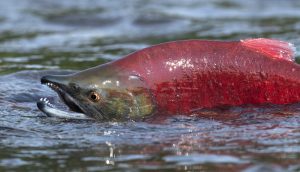 It's sockeye salmon season in Alaska, and for the second year in a row, Bristol Bay is breaking catch records, a trend that is expected to continue as the week goes on.
More than 53.3 million fish had been caught by Thursday, July 14th (the run began on June 1st), and fishing is expected to continue until early August.
According to the Alaska Department of Fish and Game, more than 1,700 drift gillnetters as well as beach-based fishers caught approximately 2.36 million sockeye salmon in a single day.