Search Suspended for F/V Pacific Knight Crewmember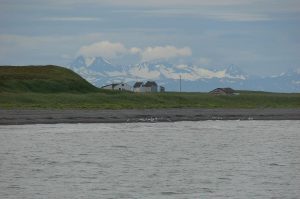 It is with great sadness that we report that the search for missing crewmember John Phillips, 59, of Juneau, Alaska, has been suspended. Phillips was reported missing after the F/V PACIFIC KNIGHT capsized and sank near Clark's Point in Bristol Bay on Wednesday, July 25th.
Two other crewmembers were rescued from the water by good Samaritan vessel Amanda C, then transferred to Alaska State Troopers. Authorities continue to search for the missing crewmember and investigate the cause of the accident. It is unknown if Phillips was wearing a PFD.
"Ending a search is never easy, especially when working alongside so many people dedicated to finding the missing person," said Coast Guard Lt. Stephan Nolan, the District 17 command duty officer, in a press release. "Our condolences go out to this man's family and friends during this time of hardship."
The vessel was reported to have been carrying approximately 800 gallons of diesel fuel and 300 gallons of hydraulic fuel at the time of the sinking. The Nushagak commercial fishing area has been closed by the Department of Fish and Game due to fuel contamination of the nearby waters and a large rainbow sheen visible from aerial surveys. Divers were unable to stop the fuel leaks but will try again on July 30th. Authorities are closely monitoring the situation via aircraft. As of this writing, the area is still closed to commercial fishing.