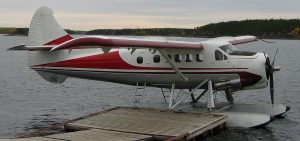 Six people are confirmed dead after two floatplanes collided near Ketchikan, Alaska. Originally, 2 people were missing, but the U.S. Coast Guard and Ketchikan Volunteer Rescue Squad located the remaining two near the crash site of the Beaver floatplane.  They were deceased.
"We have been in regular contact with the family members throughout our search efforts," said Capt. Stephen White, Sector Juneau commander. "This is not the outcome we hoped for and extend our deepest sympathies during this very difficult time."
Ten people were taken to area hospitals and four with more serious injuries were flown to Seattle's Harborview Medical Center.