Deadly Boating Accident on Colorado River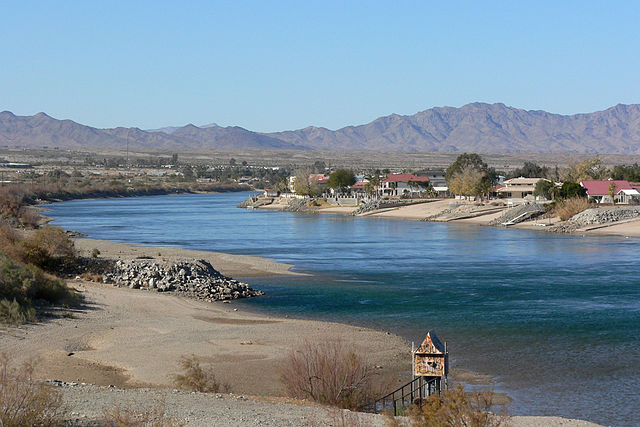 A Labor Day weekend river cruise turned deadly after two boats collided on Saturday evening. Authorities are still investigating the cause of Saturday's head-on collision that sunk both vessels and left all 16 passengers in the water. It was reported that two boats were involved, one carrying 10 people and the other carrying 6 passengers. The incident happened just north of Lake Havasu, on a stretch of the Colorado River located between Needles, California and Topock, Arizona.
Good Samaritans arrived at the scene before emergency officials and pulled many of the victims from the water; but in the current, several passengers were swept downriver. According to Mohave County Sheriff Doug Shuster, none of the passengers were wearing life jackets. While life jackets are not required by law, they are strongly recommended by authorities.
According to Eric Sherwin, a spokesperson for the San Bernardino County Fire Department, emergency rescue personnel arrived approximately 45 minutes after the initial call for assistance. Nine people were transported by ambulance to area hospitals while two critically injured victims were airlifted by helicopter to a Las Vegas hospital.
On Monday morning, searchers reported that they had located the bodies of two of the four missing passengers, Christine Lewis (51) of Visalia, California and Brian Grabowski (50) of Tulare, California. Grabowski's wife was among the injured parties taken to Las Vegas for medical treatment. As of today, two victims, Kirra Drury and Raegan Heitzig, both of Ventura, California are still missing. Authorities have deployed helicopters and vessels to continue the search of a 2-mile stretch of the Colorado River along the California-Arizona border. The exact cause of this head-on collision is under investigation.
Boating and water sports should be enjoyable. When care is not taken, serious injuries and even deaths can occur. Understanding your rights as well as the laws pertaining to pleasure boat and commercial vessel accidents is paramount. Most boating accidents are preventable when reasonable safety precautions are followed. The lawyers at Stacey & Jacobsen, PLLC understand how accidents happen on boats and vessels and they know how those accidents can be prevented. Know your rights. Victims of these types of accidents deserve full compensation for medical costs, lost wages, pain and suffering, and emotional distress.