Update: Search For Missing Crewmembers Called Off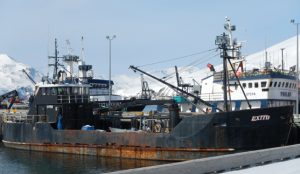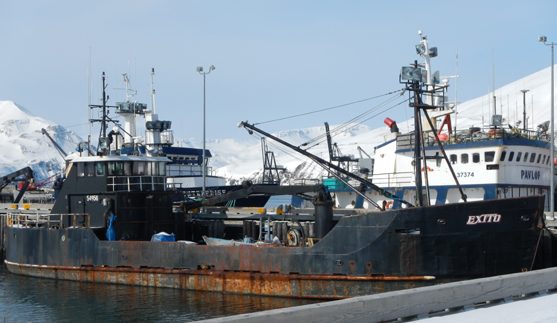 The Coast Guard cancelled the search for the two missing crewmembers of the EXITO after searching for more than 40 hours. The EXITO sank 14 miles out of Dutch Harbor, Alaska, north of Unalaska Bay, on Tuesday night, December 6. Three crewmembers who abandoned ship were rescued by the Good Samaritan ship AFOGNAK STRAIT. Two other people onboard, names currently withheld, have not been found.
The Coast Guard Cutter ALEX HALEY, a Jayhawk helicopter crew, and three Good Samaritan ships searched for the remaining two people Wednesday and Thursday. "The decision to suspend a search is never an easy one to make and is done with great care and deliberation after thoroughly evaluating our search efforts and the situation," said Capt. Laura Dickey, chief of staff of the 17th Coast Guard District. "Our thoughts are with the family and friends of the missing men."
The cause of the sinking is still under investigation. This firm's thoughts and prayers are also with the family and friends of the two missing men.