F/V Scandies Rose Sinking Investigation: What to Expect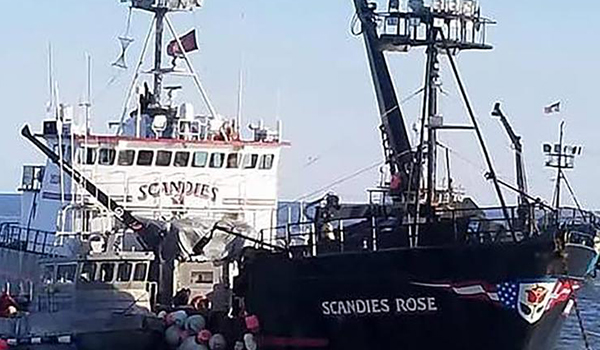 We are deeply saddened by the recent news of the sinking of the  F/V SCANDIES ROSE in Alaskan waters. We have been practicing maritime law for over 35 years and have handled dozens of sinking cases. Yet, the news of such a disaster is always shocking, tragic, and heartbreaking. The sinking of DESTINATION and MARY B II has barely faded from the front page when we now must face this catastrophic news.
We represented families of lost souls on these two fishing vessels. Below is an outline of what the families can expect from the insurance company involved in the SCANDIES ROSE case.
1. The insurance company will first appoint an insurance adjuster and hire their lawyers. The lawyers will stay behind the scenes at first and send the adjuster to meet with the families. The adjuster will try to "assure" the families that the insurance company will take care of the families. Of course, the insurance company and the adjuster are not friends of the families and will be pursuing the interests of the insurance company (that is, to minimize the amounts paid). The adjuster will probably "offer" to pay for a memorial service and fly family members to the service.
2. A key question that needs to be answered immediately is "how much insurance is involved?" The adjuster (and the insurance company lawyers) will be reluctant to disclose that information. The reason that this question is so important is that this disaster will have 7 claimants (2 survivors and 5 lost). Is there enough insurance to address these losses? Very likely the answer is "No."
3. These maritime insurance policies are known as "wasting" policies. Every dollar spent on the case comes out of the total policy amount/limits. Therefore, the timing/manner by which the families present their claims is important.
4. The insurance company lawyers will file a federal court case, called a Limitation of Liability case, within 6 months of the sinking. This court action will probably be filed in Seattle and will require the families to file claims in that court case.
5. The Coast Guard will conduct an investigation. With two survivors, the investigation will perhaps proceed faster than the one in DESTINATION (which took over a year). However, these investigations never seem to go as quickly as the families would like. Likewise, these investigations don't seem to provide all the answers that the families have about the cause of the loss.
There is, of course, much more that is involved in these cases, but we hope that this provides a general outline of what to expect as things proceed. We share our deepest sympathy, thoughts, and prayers with the families and friends during this time of tremendous grief. We are always available to talk and answer any questions that families or friends may have.