Four Fishermen Rescued after F/V Sea Angels Runs Aground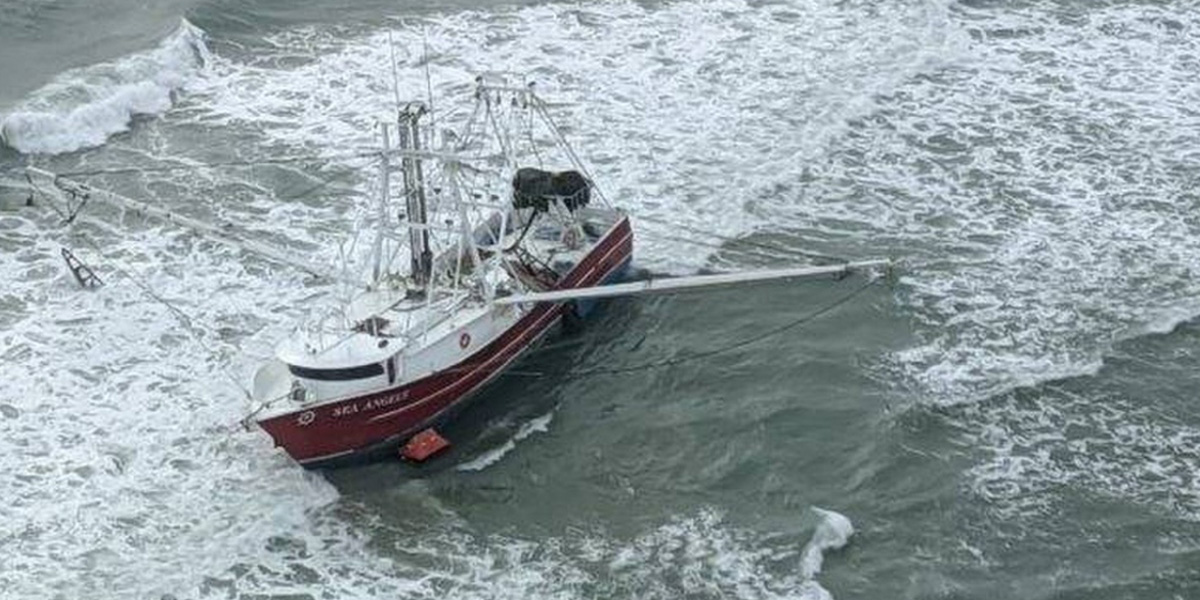 The U.S. Coast Guard rescued four fishermen on Monday, December 9th after the F/V SEA ANGELS ran aground near Browns Inlet, North Carolina.
The 88-foot fishing vessel reported that they were experiencing mechanical issues when they called Coast Guard Sector North Carolina requesting assistance.
A 45-foot Response Boat-Medium from Station Emerald Isle as well as an MH-60 Jayhawk helicopter from Air Station Elizabeth City responded to the call for help. Once on the scene, responders were able to hoist all four crewmembers, then transport them to U.S. Coast Guard Station Emerald Isle. See the video that documents this heroic rescue.
"Now that the crewmembers are safe, our main focus is working with the vessel owner to address any potential pollution," said Capt. Bion Stewart, Commander at Sector North Carolina. "We are continuing to monitor salvage operations of the grounded vessel."
Thankfully, no injuries were reported at the time of the rescue. There are currently no signs of pollution or fuel leaks around the vessel, however, the Coast Guard will continue to monitor recovery. The F/V SEA ANGELS is owned by Fulcher's Seafood of North Carolina and is one of nine vessels in their fleet.