U.S. Coast Guard Designates New Coast Guard Cities in Alaska and Washington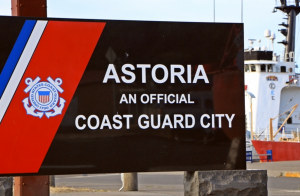 Those who work at sea know the importance of the U.S. Coast Guard as first responders. This work is so vital to the maritime trades that they have designated two new cities as "Coast Guard Cities", Cordova, Alaska and Westport, Washington. This program was created in 1998 by the United States Congress to identify and distinguish those cities that supported Coast Guard personnel. The first city to be recognized was Grand Haven, Michigan.
What is a "Coast Guard City"?
Currently, there are 28 cities in the U.S designated as Coast Guard Cities and Communities. This distinction is given to cities where service members and their families are highly supported by citizens. Cities apply for Coast Guard City status and are selected by the Standing Board. Cities that are granted status are eligible to remain part of this program for 5 years, at which time they may reapply for recertification. Current cities and criteria are available at Coast Guard Cities.
Cordova, Alaska is located in Coast Guard District 17 and is home to over 2,205 residents. It is the largest commercial fishing port in the Prince William Sound area. An active Coast Guard station has been in operation since 1937. Maritime workers have relied on the expertise of these heroic men and women as first responders for decades. The population is highly committed to supporting these men and women.
Westport, Washington, is located in Coast Guard District 13 and was established in 1897 with the U.S. Lifesaving Service and the U.S. Lighthouse Establishment. As the local lumber and commercial fishing industries grew, these organizations proved vital to the surrounding community. In 1915, the U.S. Lifesaving Service officially became the U. S. Coast Guard.
It should be noted that on an average day, the U.S. Coast Guard:
• Conducts 45 search and rescue operations
• Saves 10 lives
• Saves over $1.2M in property
• Seizes 874 pounds of cocaine and 214 pounds of marijuana
• Conducts 57 waterborne patrols of critical maritime infrastructure
• Escorts 5 high-capacity passenger vessels
• Conducts 24 security boardings in and around U.S. ports
• Screens 360 merchant vessels for potential security threats prior to arrival in U.S. ports
• Conducts 14 fisheries conservation boardings
• Services 82 buoys and fixed aids to navigation
• Investigates 35 incidents of pollution
• Completes 26 safety examinations on foreign vessels
• Conducts 105 marine inspections
• Investigates 14 marine casualties involving commercial vessels
• Facilitates movement of $8.7B worth of goods and commodities through the Nation's Maritime Transportation System
With over 56,000 active-duty personnel, the U.S. Coast Guard responds to crisis situations, patrols, protects, and defends about 100,000 miles of U.S. coastline and waterways. It is the only military branch under the umbrella of the Department of Homeland Security. In addition to these responsibilities, the Coast Guard safeguards an Exclusive Economic Zone (EEZ) encompassing 4.5 million square miles stretching from North of the Arctic Circle to South of the equator, from Puerto Rico to Guam, an area that includes nine time zones.
The U.S. Coast Guard is the principal Federal agency responsible for maritime safety, security, and environmental stewardship, offering assistance and aid to those impacted by natural and man-made disasters at sea and ashore. The next time you see a member of the U.S. Coast Guard, please take the time to thank them for their service.