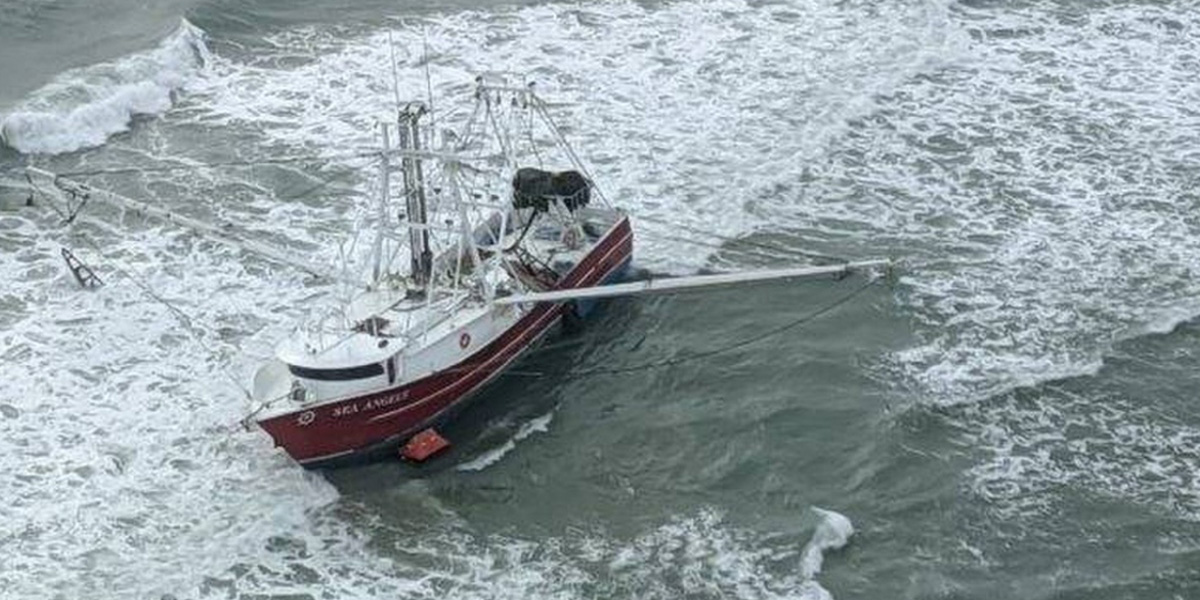 The U.S. Coast Guard rescued four fishermen on Monday, December 9th after the F/V SEA ANGELS ran aground near Browns Inlet, North Carolina.
The 88-foot fishing vessel reported that they were experiencing mechanical issues when they called Coast Guard Sector North Carolina requesting assistance.
A 45-foot Response Boat-Medium from Station Emerald Isle as well as an MH-60 Jayhawk helicopter from Air Station Elizabeth City responded to the call for help. Once on the scene, responders were able to hoist all four crewmembers, then transport them to U.S. Coast Guard Station Emerald Isle. See the video that documents this heroic rescue.