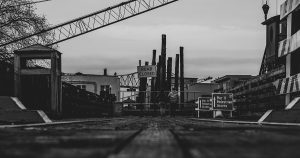 Bornstein Seafood in Astoria, Oregon has closed until further notice due to an outbreak of COVID-19. Clatsop County Public Health began an investigation on May 4, 2020, after an employee at Bornstein Seafood tested positive for the deadly virus. More than one-third of 35 employees tested on Monday were positive for the disease. By May 5, 13 employees were ill with COVID-19, and more test results are pending. Contact tracing has begun, and workers at both Astoria plants have been asked to shelter at home until further notice.
Clatsop County Public Health reported that the 11 cases reported on Monday included four women—one aged 30-39, and three aged 40 to 49. Also testing positive were seven men—two aged 30 to 39, four aged 50 to 59, and one aged 60 to 69.
Before the outbreak occurred, a complaint was filed with OSHA by the Lower Columbia Hispanic Council against Bornstein Seafood. The complaint, filed on April 18, cited a lack of social distancing and a lack of personal protective equipment, and that some workers felt unprotected at work. With protective gear and temporal scanners in short supply, many companies are finding it challenging to procure equipment that meets county guidelines. OSHA has confirmed that the complaint is still open for investigation.