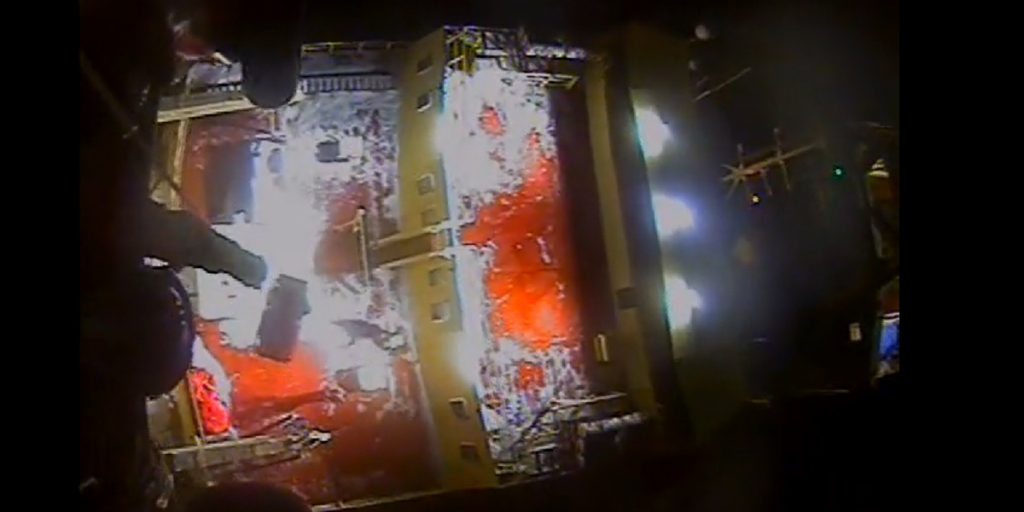 A 45-year old crewmember was medevaced on Sunday, February 21st after sustaining a crush injury to his arm.
District 17 Watchstanders in Juneau, Alaska received the request for assistance from HealthForce Partners on behalf of the F/V ALASKA OCEAN. A medevac was required for the injured fisherman.
A U.S. Coast Guard Air Station Kodiak MH-60 Jayhawk helicopter aircrew was deployed and traveled to the site of the accident, approximately 30 miles northeast of Cold Bay, Alaska. The injured crewmember was then transferred to the local Cold Bay medical clinic to await an additional transfer to Anchorage, Alaska for a higher level of care.