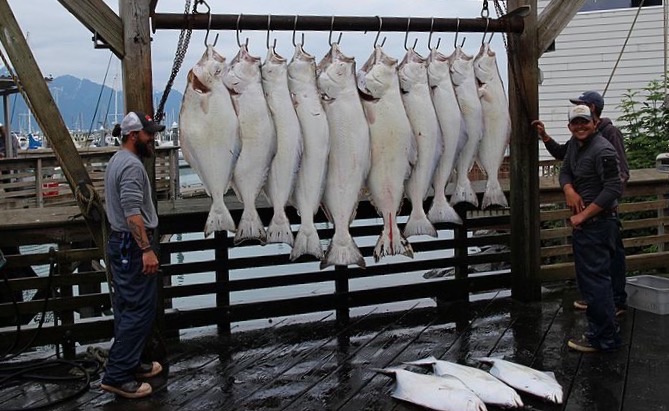 The 2018 Pacific halibut season is set to begin at noon on Saturday, March 24nd, but the U.S. and Canada have failed to reach consensus on limits for the first time since 1990. Both countries have endorsed a quota cut.
The IPHC (The International Pacific Halibut Commission) is an intergovernmental organization that was established between Canada and the U. S. in 1923 to monitor and maintain Pacific halibut stocks at sustainable levels. The organization is recommending limits slightly lower than those of 2017. While research indicates a slight decline in stocks, Pacific halibut continue to remain at healthy levels.
When an agreement can't be reached, quotas from the previous year are used until new limits can be set. The U.S. and Canada did agree that catch limits should be lower than the 2017 numbers. Through a domestic Interim Final Rule established by NOAA Fisheries, the U.S. is implementing catch limits that are in line with those proposed at the IPHC board meetings.