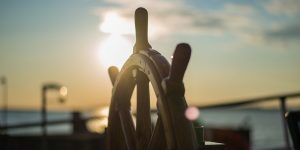 We are pleased to report that Maritime High School will open its doors to the first class of 9th graders this fall. The school is in Des Moines, Washington, just south of Seattle. Students from across the Puget Sound region with an interest in maritime careers will have the unique opportunity to learn from leaders and mentors who work and serve in maritime fields. This first class of students will graduate in 2025.
Young people who are interested in maritime careers will have the opportunity to engage in innovative and targeted learning objectives featuring skill based and knowledge based learning. Whether students enter the work force right after high school or go on to community college or university, they will possess the tools necessary for success. Through internships and partnerships with local businesses, student learning will focus on marine science, maritime careers (any type of work on or near the water), and maritime environmental issues.
The school will take advantage of new technology to offer a hybrid learning environment. A robust curriculum has been developed in which students will learn in the classroom, online, and in the field at least twice weekly. Technology is at the forefront of all that Seattle Maritime High School offers; all students will be provided with a laptop and essential software. Opportunities to earn college credit will also be readily available. Maritime High School will be administered by the Highline Public School district.