Maritime High School Opens Doors Fall 2021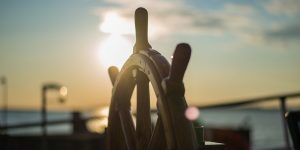 We are pleased to report that Maritime High School will open its doors to the first class of 9th graders this fall. The school is in Des Moines, Washington, just south of Seattle. Students from across the Puget Sound region with an interest in maritime careers will have the unique opportunity to learn from leaders and mentors who work and serve in maritime fields. This first class of students will graduate in 2025.
Young people who are interested in maritime careers will have the opportunity to engage in innovative and targeted learning objectives featuring skill based and knowledge based learning. Whether students enter the work force right after high school or go on to community college or university, they will possess the tools necessary for success. Through internships and partnerships with local businesses, student learning will focus on marine science, maritime careers (any type of work on or near the water), and maritime environmental issues.
The school will take advantage of new technology to offer a hybrid learning environment. A robust curriculum has been developed in which students will learn in the classroom, online, and in the field at least twice weekly. Technology is at the forefront of all that Seattle Maritime High School offers; all students will be provided with a laptop and essential software. Opportunities to earn college credit will also be readily available. Maritime High School will be administered by the Highline Public School district.
According to Seattle Port Commissioner Ryan Calkins, innovative local businesses will provide community support and leadership as the curriculum expands and evolves. As our maritime worker population ages, it is vital that we educate to fill vacancies with well trained workers. Calkins is also intent on addressing the lack of diversity in the maritime field. He truly aims to prepare more women and students of color for maritime work. The school is keenly focused on equity, diversity, and inclusion to those who seek a career in the maritime industries.
Tremain Holloway has been appointed principal of Maritime High School. Holloway is uniquely qualified for this position as he currently serves as co-principal at Highline High School and previously served as assistant principal at Aviation High School, a STEM centered school focusing on aviation and aerospace (also administered by the Highline School District).
The maritime industry offers workers more than 2.3 million high-paying jobs nationwide. These were the findings in a recently published report by the National Oceanic and Atmospheric Administration. The average entry-level salary for positions in captaining vessels, manufacturing, and maritime engineering is approximately $70,000 per year.
According to Holloway, maritime students will have the opportunity to explore many career paths, to find the areas that resonate with them. As technology changes and advances, new jobs and career paths are opening all the time. Maritime High School will stay up to date on industry standards and changes so students are aware of new opportunities as they arise. Many technology careers of today did not exist ten years ago, and the same is true for the maritime industry.
Support for the new Maritime High School gained momentum beginning in 2019 when a group of forward thinking industry leaders and educators came together to consider the need for a future workforce of well trained and uniquely educated individuals. They also saw this as a great opportunity to introduce underserved populations and communities with information and education about high-paying careers.
Stacey and Jacobsen, PLLC is thrilled with this news, and will continue to report on this innovative school as more information becomes available.