Overdue F/V Stormie B Crewmember Rescued
A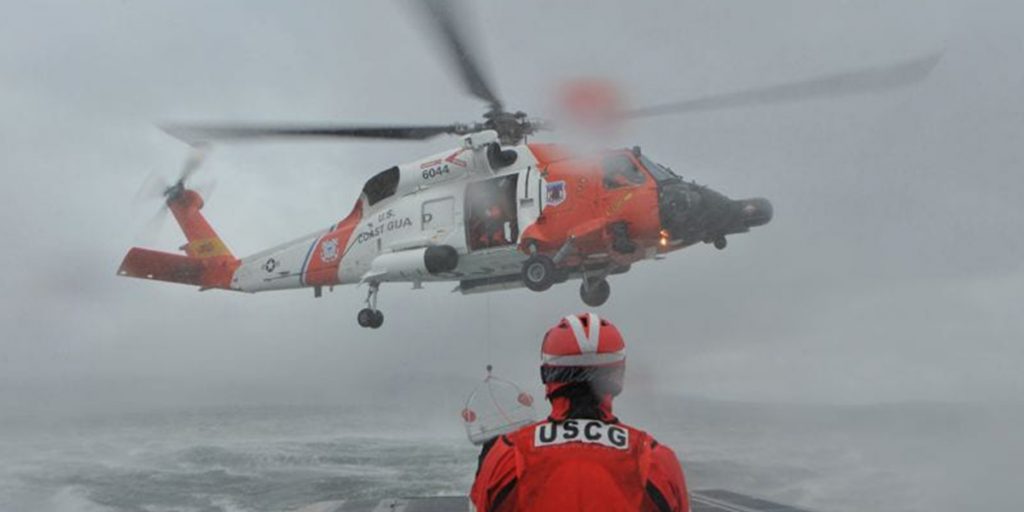 n overdue crewmember was rescued on Friday, September 3rd, near Lazy Bay on Kodiak Island after failing to return to the F/V STORMIE B.
The master of the F/V STORMIE B called watchstanders at the U.S. Coast Guard Sector Anchorage command center to report that a crewmember, who had set out in an inflatable boat powered only by oars, was overdue. The master also reported that that they had searched the area for two hours without results.
An MH-60 Jayhawk helicopter crew was deployed from Air Station Kodiak as well as the crew of the U.S. Coast Guard Cutter NAUSHON, and the missing mariner was located. A rescue swimmer hoisted and safely transported the seafarer to a nearby cannery.
"We want to stress the importance of having proper survival gear on board in case of emergencies," said Lt. Rachel Post, an Air Station Kodiak operations duty officer. "In this case, the boater had a personal flotation device, survival suit and a strobe light. Without that equipment on board, we wouldn't have been able to locate him due to the low visibility."
According to the CDC, there are no laws that require commercial fishermen to wear PFDs. However, USCG regulation [46 CFR 28.110] requires that all commercial fishing vessels carry at least one USCG approved PFD or immersion suit of proper size and in good working order for each person on board a vessel. Proper survival gear and a working strobe light most certainly contributed to the positive outcome of this rescue.
Weather at the scene was reported as 52 degrees, 1- mile visibility, and 5-mph winds.