Search Continues for F/V DESTINATION and Six Crew in Bering Sea, Alaska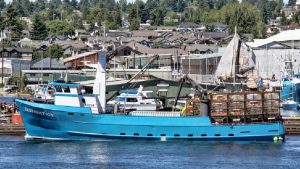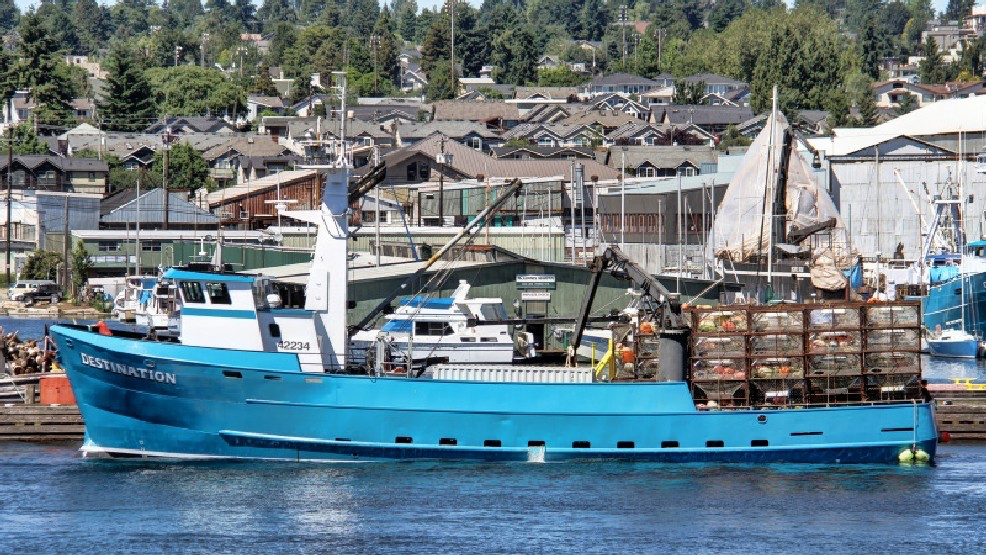 The search in the Bering Sea continues for the 98' F/V DESTINATION and six crewmembers, whose emergency beacon broadcast a signal at 7:15 am, February 11 from two miles northwest of St. George, Alaska. The Coast Guard's Hercules airplane crew arrived at 10:15 am to begin searching, and two helicopters crews are also assisting. Two Good Samaritan fishing vessels, SILVER SPRAY AND BERING ROSE, also assisted with the search.
The emergency beacon, or electronic position indicating radio beacon (EPIRB), was found in a debris field with buoys, a life ring from the DESTINATION, tarps, and an oil sheen.
Residents in St. George are patrolling the shoreline for any signs of the crew or boat. St. George is a small Pribilof Island with a population of approximately 100.
"We are saturating the area with Coast Guard and good Samaritan assets and hoping for the best," said Chief Petty Officer Joshua Ryan, Coast Guard 17th District watch stander.
Weather was reported as snowing and 20 degrees with 30 mph winds and five- to eight-foot seas.   Sea temperature was 30 degrees, the Coast Guard said.
The boat's owner hails from Seattle, WA.  Our thoughts and prayers are with the crew and their families.