UPDATE: Alaska Floatplanes Collide, 6 Confirmed Dead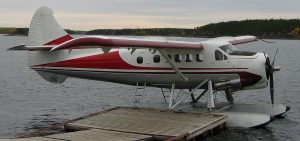 Six people are confirmed dead after two floatplanes collided near Ketchikan, Alaska. Originally, 2 people were missing, but the U.S. Coast Guard and Ketchikan Volunteer Rescue Squad located the remaining two near the crash site of the Beaver floatplane.  They were deceased.
"We have been in regular contact with the family members throughout our search efforts," said Capt. Stephen White, Sector Juneau commander. "This is not the outcome we hoped for and extend our deepest sympathies during this very difficult time."
Ten people were taken to area hospitals and four with more serious injuries were flown to Seattle's Harborview Medical Center.
The victims and sightseers were passengers aboard the ROYAL PRINCESS cruise ship, which left Vancouver on Saturday, May 11th and is scheduled to visit several Alaska ports before returning to Vancouver on May 25th.
The U.S. Coast Guard cutter Bailey Barco, two Station Ketchikan 45-foot Response Boats, and an Air Station Sitka MH-60 Jayhawk helicopter are continuing the search for two people still missing after the crash. Local agencies, including the U.S. Forest Service, the Ketchikan Fire Department, the Ketchikan Volunteer Rescue Squad, and Alaska State Troopers are all assisting with the search efforts.
"In a remote area such as this, given our limited resources, we rely on our partner agencies and appreciate the support that good Samaritans have rendered to this point," said Capt. Stephen White, Coast Guard Sector Juneau commander. "With the loss of life in this case, we know that the impact to Alaska is immense and our thoughts are with the community here."
The aircrafts involved in the collision included a Beaver float plane and a single-engine de Havilland Otter DHC-3 floatplane owned and operated by Taquan Air, which is based in Ketchikan, Alaska. It is reported that all 10 Taquan Air passengers were Americans. The Beaver floatplane carried two Americans, an Australian, and a Canadian guest.
The Federal Aviation Administration (FAA) along with a team of National Transportation Safety Board (NTSB) personnel are investigating the accident according to NTSB agency spokesman Peter Knudson. It was also reported that Jennifer Homendy, a board member with the "Go Team," which investigates major accidents, would be involved in this mid-air collision inquiry. According to a Taquan Air statement, all operations are being suspended while the crash is investigated. Weather at the scene of the crash included 9mph winds and overcast skies.
When a cruise line sells excursion packages, there is nearly always an exculpatory clause which waives or limits cruise line liability. While the courts often enforce such clauses, the cruise line must bear some responsibility if they were negligent in their selection of a shore excursion company. For example, in 2005, a local cruise line company settled out of court for an undisclosed amount with the families of victims who were on a shore excursion in Mexico when the plane they were in crashed. The excursion company had many safety issues and complaints that were well documented; the cruise line was negligent for selling the excursions on behalf of the company to their guests and passengers.
We offer our deepest condolences and prayers to the families and friends of the victims and those who were injured in this tragic accident.