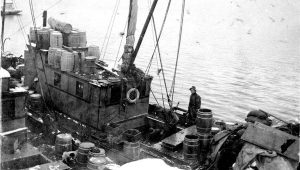 When fishermen or crewmembers are injured or perish in accidents at sea—due to negligence or carelessness by the vessel's owner, another crewmember, captain, or skipper—Jones Act Law requires that the injured party be compensated.
But what happens when vessel owners work to find ways around paying out what wrongfully-injured workers deserve? One strategy owners have tried is an archaic law called the Limitation of Liability Act. This obscure legislation is sometimes called on to limit a vessel owner's liability after a particularly devastating accident in which property or life has been lost.
The act was passed by the U.S. Congress in 1851 (the same year that Moby Dick was published) to protect maritime trades and ship owners from complete financial ruin. However, many legal experts believe that this act is showing its age, and that it comes from a different era with different understandings of risk. The purpose of the act was originally to promote the development of the American merchant marine, which is now fully established.