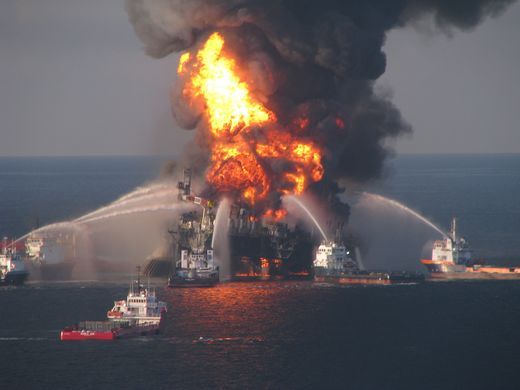 One person is missing and 7 others have been injured in an oil rig platform explosion on Lake Pontchartrain near Kenner, Louisiana.
Locals reported an explosion that sounded like a "sonic boom" at approximately 7:20 p.m. on October 15th. Sector New Orleans was alerted and launched a Coast Guard Station New Orleans 29-foot Response Boat-Small boatcrew, a Station New Orleans 45-foot Response Boat-Medium boatcrew, and a Coast Guard MH-65 Dolphin Helicopter in response to the incident. Bayou Gauche Fire Department vessels, Louisiana Wildlife and Fisheries vessels, and a "good Samaritan" vessel were also at the scene.
The platform acts as a storage and transfer structure for oil wells on the lake. Clovelly Oil Co., the owner of the platform, said it is also used as a natural gas platform. The fire burned overnight, but was extinguished by morning. "Our first objective from the firefighting standpoint is we're trying to stop the oil flow if there's any and at that point we have to cool it and let it burn off," said Fire Chief David Tibbets of the East Bank Consolidated Fire Department.