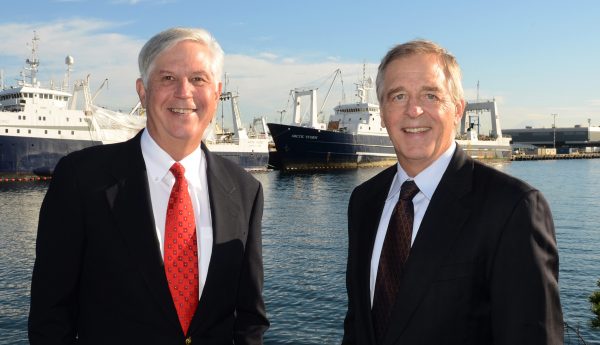 On March 9, 2017, in a landmark case handled by Stacey and Jacobsen, PLLC, the Washington State Supreme Court ruled unanimously that punitive damages may be awarded to injured fishermen and seamen when the case involves a general maritime unseaworthiness claim. Where an employer recklessly provides a vessel or equipment that is not reasonably fit, the employee may bring a separate additional claim of punitive damages. This ruling is a precedent setting victory for maritime workers throughout the nation. No other State Supreme Court has yet ruled on this issue. We are very pleased that employees now have an additional weapon in their arsenal to obtain justice and, at the same time, hopefully curtail dangerous conduct of shipowners.
Allan Tabingo was a deckhand aboard F/V AMERICAN TRIUMPH when the accident occurred. After fish are brought aboard the vessel, a hatch is opened on the deck so that deckhands can shovel the fish through the hatch for processing. To move the last of the fish from the deck into the hatch, a deckhand must get down on all-fours and push the remaining fish through the hatch using their hands. Tabingo was on his knees gathering the fish when another deckhand began closing the hatch. The deckhand realized that Allan Tabingo's hand was in danger, and tried to stop the hatch from closing. The handle on the hydraulic control valve was broken and repeatedly popped out of the valve. The hatch closed on Tabingo's hand, severing two of his fingers. The vessel operator had been aware of the broken control handle for two years prior to the incident, yet failed to repair it. In fact, the crew tied one end of a piece of line around the handle and the other end to the ship's rail so that when the handled popped out, it would not fall overboard. Alan Tabingo suffered the amputation of two fingers and the loss of his livelihood.
Tabingo filed suit in King County Superior Court against the vessel operator, American Seafoods. He asserted Jones Act negligence and general maritime law unseaworthiness claims. The punitive damages claim was based on the precedent setting 2009 Supreme Court of the United States ruling in Atlantic Sounding v. Townsend. The trial judge decided that punitive damages did not apply and dismissed Tabingo's claim. Tabingo appealed to the State of Washington Supreme Court.