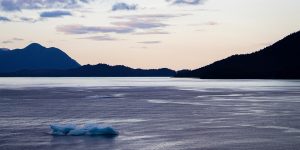 Vessel stability refers to the ability of a vessel to return to its upright position after being heeled over by wind, waves, or other forces. If a vessel is not stable, it is susceptible to capsizing. Each vessel is unique and therefore needs its own stability report prepared by a qualified naval architect.
Vessel stability was in the news again after the National Transportation Safety Board released its findings regarding the sinking of F/V PACIFIC KNIGHT, the vessel that capsized in Bristol Bay on July 25th, 2018. There were several contributing factors, but they all led back to stability. An overloaded vessel and an inadequate assessment of the vessel's stability was cited as the cause of this devastating accident that took the life of a 59-year-old fisherman.
Vessel stability is complex and must be calculated by a professional. It is recommended that new stability reports be completed every 10 years or after any and all changes to equipment or modifications are made to a vessel. Stability is not a constant condition; it undergoes continuous changes during each voyage and through the life of a vessel.