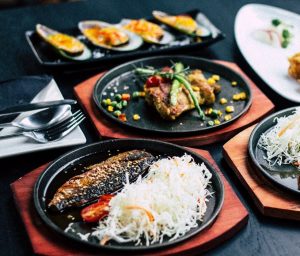 Commercial fishing is full of variables and risk; extreme weather, aging fleets, dwindling stocks, fish migration, and climate change to name just a few. However, economic issues have a way of overshadowing everything when they arise. This summer, commercial fishermen are worried that they may have been dealt a serious blow in the form of retaliatory tariffs. To punish the U.S. for its evolving trade policies, China has imposed a 25 percent tariff on Pacific Northwest seafood. According to many commercial fishermen and politicians, this could be a devastating blow to the fragile seafood industry.
How did we get here? Originally, seafood was not on the list of exports that would be targeted with tariffs. However, in response to the Trump administration's tariffs on Chinese goods, the Chinese government has reacted by issuing a 25 percent tariff on all Pacific Northwest seafood. This could be particularly damaging for Alaska, as China purchases an estimated $1 billion a year in Alaskan seafood, making seafood the state's largest export.
President Trump has placed $34 billion in tariffs on Chinese goods and plans to implement an additional $16 billion on Thursday, August 23rd if no new agreement is reached. China has guaranteed that they will respond with retaliatory tariffs on U.S. products.