Chinese Tariffs on Pacific Northwest Seafood Could Hit Alaska Hard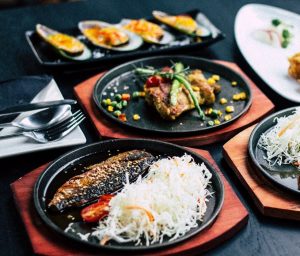 Commercial fishing is full of variables and risk; extreme weather, aging fleets, dwindling stocks, fish migration, and climate change to name just a few. However, economic issues have a way of overshadowing everything when they arise. This summer, commercial fishermen are worried that they may have been dealt a serious blow in the form of retaliatory tariffs. To punish the U.S. for its evolving trade policies, China has imposed a 25 percent tariff on Pacific Northwest seafood. According to many commercial fishermen and politicians, this could be a devastating blow to the fragile seafood industry.
How did we get here? Originally, seafood was not on the list of exports that would be targeted with tariffs. However, in response to the Trump administration's tariffs on Chinese goods, the Chinese government has reacted by issuing a 25 percent tariff on all Pacific Northwest seafood. This could be particularly damaging for Alaska, as China purchases an estimated $1 billion a year in Alaskan seafood, making seafood the state's largest export.
President Trump has placed $34 billion in tariffs on Chinese goods and plans to implement an additional $16 billion on Thursday, August 23rd if no new agreement is reached. China has guaranteed that they will respond with retaliatory tariffs on U.S. products.
According to Frances Leach, executive director of United Fishermen of Alaska, "This isn't an easily replaced market. What's going to happen is China is just going to stop buying Alaska fish."
Alaska has been working for years to establish relationships within the Chinese market. Two months ago, Governor Bill Walker spearheaded a week-long trade summit in China that heavily promoted the Alaskan seafood industry. But higher prices due to tariffs could cause Chinese consumers to look to competing countries such as Russia and Norway to meet their seafood needs. This could close Alaska's emerging opportunity, said Jeremy Woodrow of the Alaska Seafood Marketing Institute, a state agency.
Perhaps one of the most iconic examples of retaliation took place this summer when the cargo ship PEAK PEGASUS was unable to unload approximately 70,000 tons of U.S. soybeans when it arrived in the Chinese port of Dalian. The 229m-long bulk carrier arrived in the Chinese port on July 6th, five hours after China imposed retaliatory tariffs. The PEAK PEGASUS circled around the port for 5 weeks while both parties tried to negotiate a solution. In the end, Chinese state grain stockpile Sinograin purchased the soybeans and agreed to the 25 percent tariff, but it added an additional $6 million to the price of the shipment. It is estimated that circling around the port for 5 weeks cost the shipping company approximately $12,500 per day in extra fuel costs.
To further complicate import and export regulations, just over half of the fish sent to China is processed there and then re-exported. The Chinese government has declared that products like this are exempt from tariffs. However, the Trump administration is proposing tariffs of 25 percent on U.S. products that are processed and shipped back to U.S. markets.
U.S. Farmers are expected to receive $12 billion in agricultural aid as the soybean industry has been hit particularly hard. U.S. Senator Lisa Murkowski believes that Alaska's seafood industry is also deserving of aid as well. Last week, Murkowski tweeted: "The administration's announcement of $12bn in aid is an admission that tariffs are hurting, not helping, our country. Yet, farmers are hardly the only ones caught in the crossfire — so, too, are our fishermen, the energy industry, and many others."
In May, the Alaska delegation sent a letter to President Trump urging him to exempt Alaska's seafood from the ongoing trade negotiations with China. In that letter, lawmakers specifically asked the Trump administration to "avoid any trade policy action — especially action involving China — that could trigger tariff-based or other retaliatory actions against the nation's seafood exports."
"Markets for premium Alaska seafood products in China are critically important, especially since another major foreign market was eliminated in 2014 when Russia implemented a seafood import ban in retaliation for US sanctions related to the crisis in Ukraine," the letter said.
China is Alaska's largest trade partner. In 2017, Alaskan exports to China totaled $988 million.