Fisherman Suffers Severe Hand Injury Aboard F/V Arctic Storm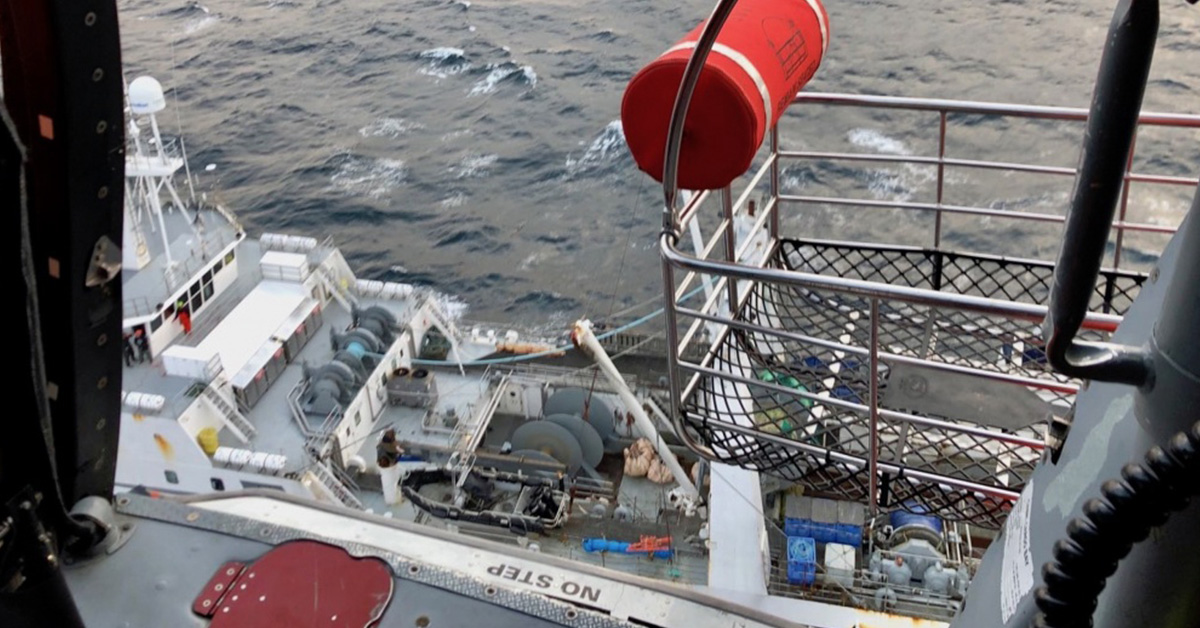 A fisherman working aboard the F/V ARCTIC STORM suffered a severe hand injury on Monday, November 18th.
The call reporting the injury came to watchstanders at the U.S Coast Guard Sector North Bend at 3:42 p.m. Monday, November 18th. The vessel was located about 34 miles west of Newport, Oregon at the time of the incident. As further communication took place between the vessel and Coast Guard personnel, it was determined that the best approach was to medevac the injured worker as soon as possible.
An MH-65 Dolphin helicopter crew from Coast Guard Air Facility Newport arrived at the F/V ARCTIC STORM at 7:36 a.m on Tuesday, November 19th. The 21-year-old male was hoisted and transported to awaiting medical personnel at Samaritan Pacific Community Hospital in Newport, Oregon for treatment. Weather conditions at the time of the rescue were reported as 10 to 13-foot seas and 25-mph winds.
Unfortunately, hand injuries at sea can be devastating, especially if proper medical treatment is delayed. Injuries that involve severe cuts, crushing, amputations, or partial amputations can have life changing consequences.
Under Federal Maritime Law and the Jones Act, an employer and vessel owner owes each crewmember a safe place to work and a seaworthy vessel. All crewmembers must be properly trained and be given proper and safe equipment to do their jobs. A moment's negligence aboard a vessel can quickly lead to a disabling and permanent hand or arm injury. If you are injured through negligence or unseaworthiness, you may be entitled to damages for lost wages, lost wage earning capacity, disfigurement, rehabilitation costs, pain and suffering, as well as medical expenses. In almost all cases, an injured crewmember or fisherman is entitled to maintenance and cure. His or her employer must pay all reasonable and necessary medical expenses and a daily living allowance until the injured worker has reached maximum medical improvement.
The lawyers at Stacey & Jacobsen, PLLC understand how hand and arm injuries impact a worker's ability to earn a living in the future. They know how accidents happen aboard ships, and they understand how those accidents can be prevented through safe shipboard practices.