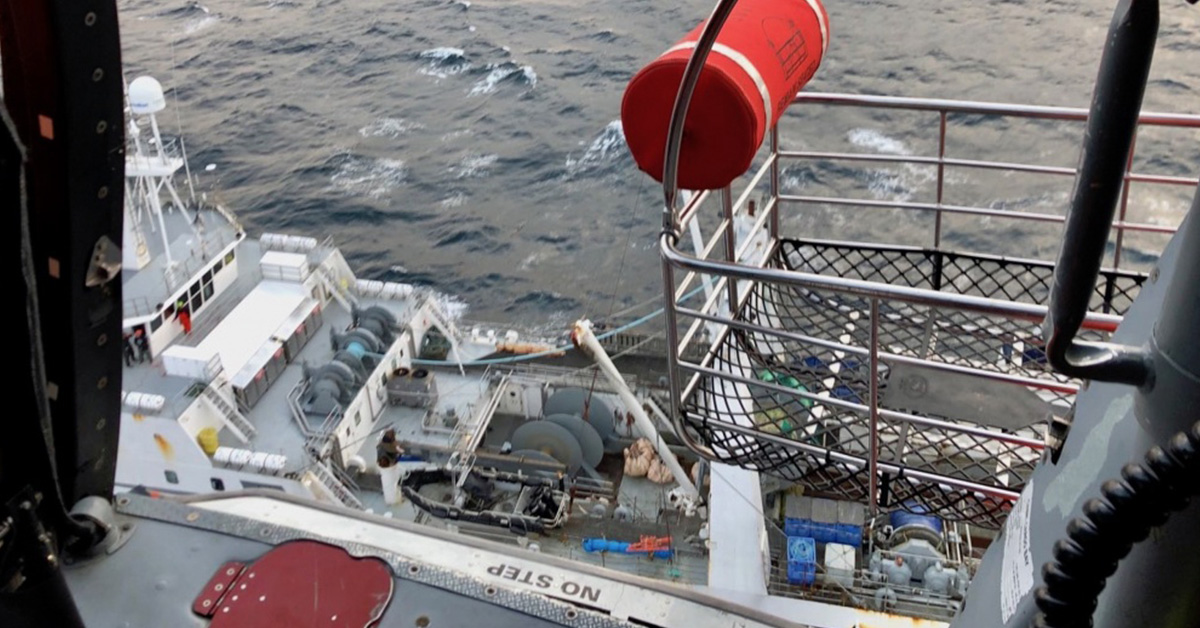 A fisherman working aboard the F/V ARCTIC STORM suffered a severe hand injury on Monday, November 18th.
The call reporting the injury came to watchstanders at the U.S Coast Guard Sector North Bend at 3:42 p.m. Monday, November 18th. The vessel was located about 34 miles west of Newport, Oregon at the time of the incident. As further communication took place between the vessel and Coast Guard personnel, it was determined that the best approach was to medevac the injured worker as soon as possible.
An MH-65 Dolphin helicopter crew from Coast Guard Air Facility Newport arrived at the F/V ARCTIC STORM at 7:36 a.m on Tuesday, November 19th. The 21-year-old male was hoisted and transported to awaiting medical personnel at Samaritan Pacific Community Hospital in Newport, Oregon for treatment. Weather conditions at the time of the rescue were reported as 10 to 13-foot seas and 25-mph winds.