Four Fishermen Missing after F/V Emmy Rose Sinking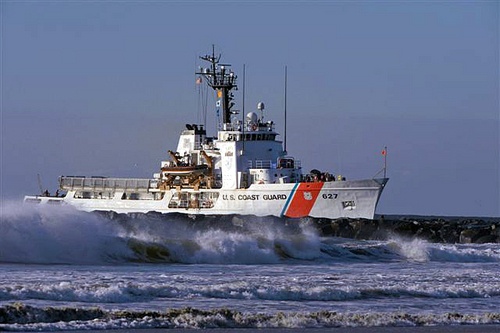 The U.S. Coast Guard continues to search for the four fishermen who are missing after the F/V EMMY ROSE sank on Monday morning. The vessel was located approximately 20 miles off the coast of Provincetown, Massachusetts at the time of the incident.
Watchstanders at the First District Coast Guard Command Center in Boston received an alert from the vessel's EPIRB after it made contact with the water. It was reported that no distress or mayday calls were made by the crew and that calls to cell phones and a satellite phone located aboard the vessel went unanswered.
The U.S. Coast Guard immediately launched a Cape Cod MH-60 Jayhawk helicopter crew as well as the Coast Guard Cutter VIGOROUS to search for the F/V EMMY ROSE. When responders arrived at the vessel's last known position, they discovered debris as well as an empty, yet inflated and deployed life raft.
The U.S. Coast Guard continues the search today with the following five vessels and crew:
Coast Guard Air Station Cape Cod MH-60 Jayhawk helicopter
HC-144 Ocean Sentry fixed-wing aircraft
Coast Guard Station Provincetown 47-foot Motor Life Boat
Coast Guard Cutter Vigorous, a 210-foot Medium Endurance Cutter
Coast Guard Cutter Key Largo, a 110-foot Patrol Boat
The search was made difficult by 6- to 8-foot seas and turbulent 35 mph winds. On Monday the National Weather Service issued a potential tornado warning for Cape Cod. The MH-60 Jayhawk helicopter was forced to return to shore but resumed the search after the weather improved. The 210-foot Coast Guard Cutter VIGOROUS remained in the water overnight.
The 82-foot F/V EMMY ROSE is based out of Portland, Maine. This is a developing story that we will continue to monitor.