Tugboat Sinks in Columbia River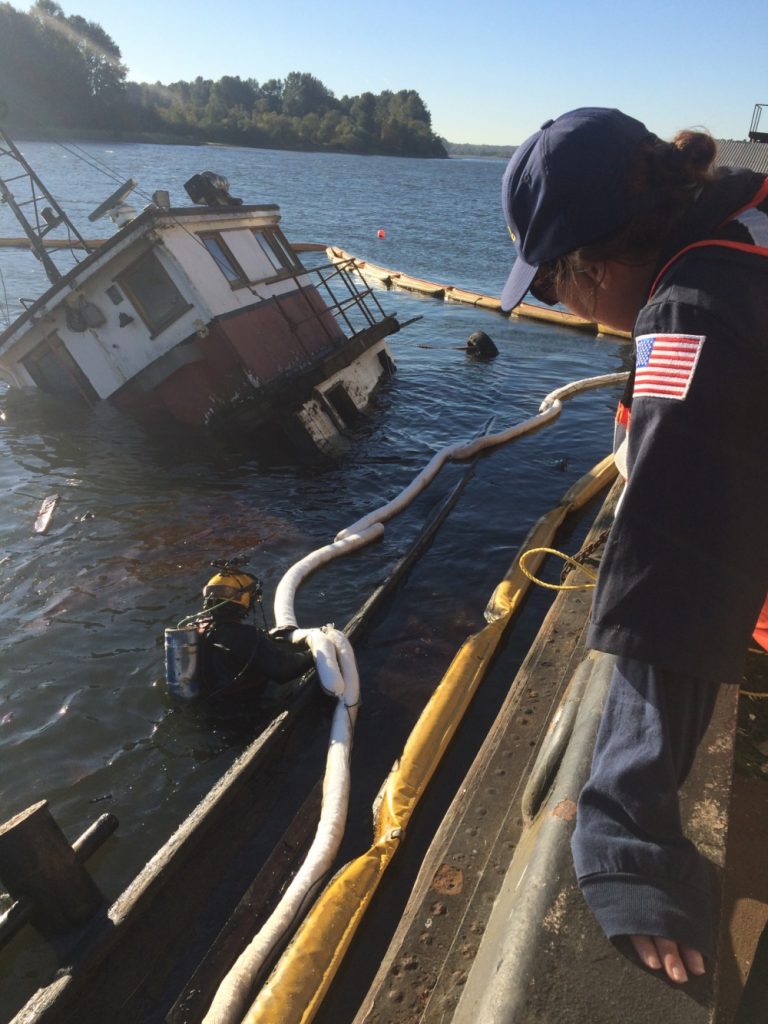 The Oregon State Department of Environmental Quality and the US Coast Guard responded to an 82-foot sunken tug at 8:49pm on the evening of Sunday, September 25th. The Earnest, a wooden-hulled vessel, sank on the Columbia River in Goble, OR. The incident was reported via the National Response Center.
Divers from Ballard Diving were contracted by the Incident Management Division in Portland to assess and address any fuel or other sources of pollution which may have been present after the sinking.
Clay Jonak, the owner of the Earnest, reported the vessel was carrying approximately 100 gallons of residual diesel fuel when it sank in Columbia County. Several other older tugs and barges are owned by Jonak, which he is attempting to salvage and scrap.
An oil spill containment boom has been positioned around the area where the Earnest sank, in an effort to minimize any further environmental impact. At this time, no reports of adverse effects to wildlife have been reported.
According to Capt. David Berliner, deputy commander, Coast Guard Sector Columbia River, the Coast Guard will use more than $200,000 in funds from the Oil Spill Liability Trust Fund to conduct the cleanup operation. Divers from Ballard Diving have recovered approximately 300 gallons of fuel from five tanks on the vessel. Image courtesy of the US Coast Guard.