Two Killed by Mooring Line Parting, Others Seriously Injured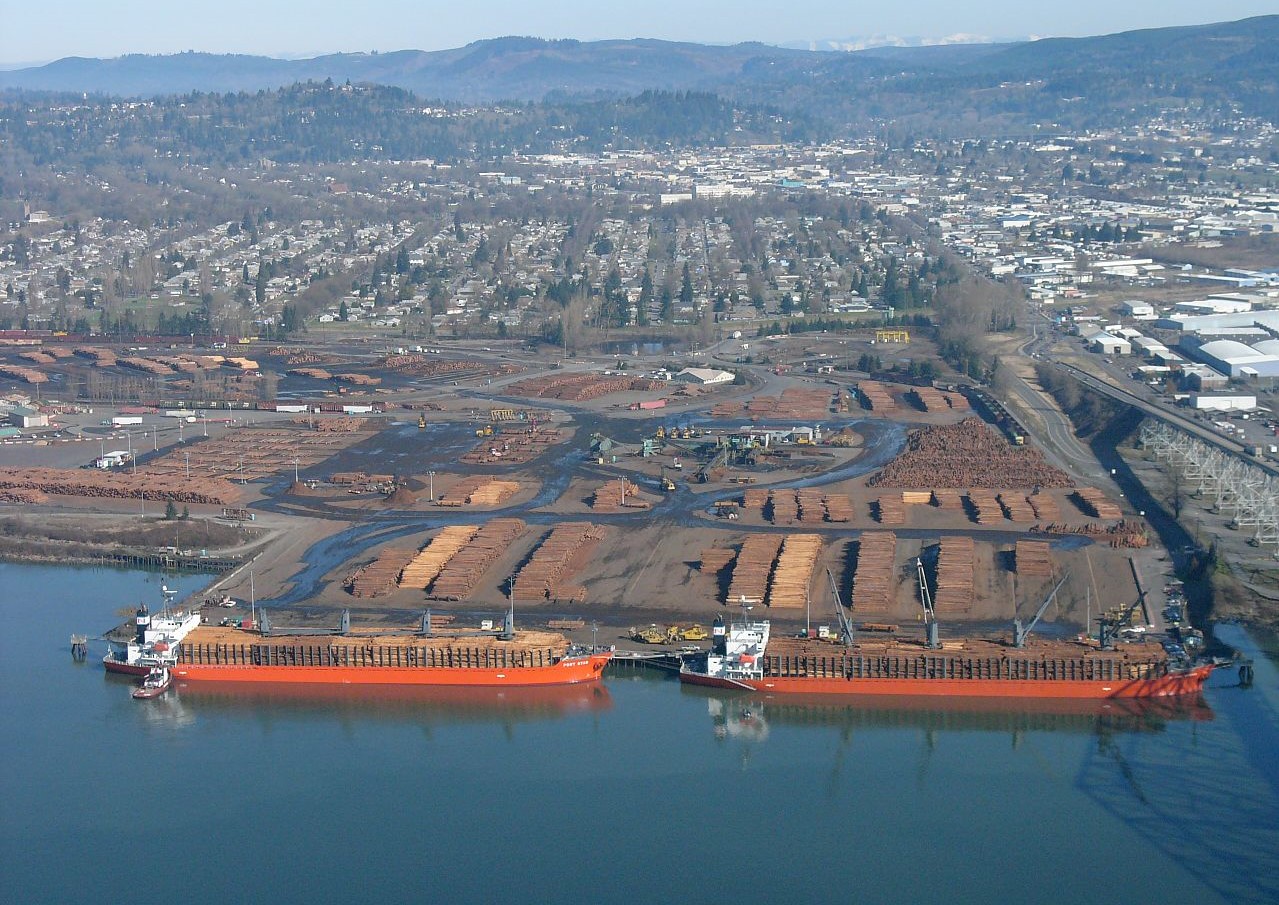 The U.S. Coast Guard has launched an investigation after a serious incident killed two maritime workers and injured several others this week. The incident occurred Thursday morning, June 28, 2018, at Terminal 5 in Longview, Washington.
Watchstanders at Coast Guard Sector Columbia River received word from the captain of the Ansac Splendor, a Panama-flagged cargo vessel, that a mooring line had parted (snapped in half) as the ship was being moved along the dock from one loading hatch to another to facilitate the loading of cargo.
An initial report from investigators states that when the 2-inch thick line broke, it struck 34-year-old maritime worker Byron Jacobs. He was pronounced dead at the scene. Other workers were also struck by the mooring line; a second worker, 41-year-old Ping-Shan Li of China, was critically injured at the scene and taken to Southwest Washington Medical Center for care. He died on Friday from injuries sustained in the incident. Li was the chief mate of the Ansac Splendor.
The Port of Longview shutdown all operations as a safety stand-down was put in place. This allows federal, state and local agencies to fully investigate the tragic incident. As of this writing, the U.S. Coast Guard had two investigators on the scene checking all documents and line certificates, as well as taking photographs of the scene.
"Our thoughts are with the family and friends of the deceased and injured including crewmembers and dockworkers," said Capt. Thomas Griffitts, commanding officer of the Marine Safety Unit Portland. "The goal of our investigation is to find out what happened so we can prevent similar tragedies at this port and the other ports along the Columbia River."
According to attorney Jim Jacobsen, mooring line snapbacks are preventable; these types of accidents should never happen. This is the second reported incident that resulted in the loss of life from a mooring line parting this summer.
When a mooring line parts, snaps, or breaks, it behaves like a giant slingshot. If the broken line hits a worker, the resulting injuries can be serious or fatal. While there are many reasons mooring lines break, some of the most common causes include:
Faulty or damaged equipment, which puts stress on the mooring lines
Worn or poorly maintained mooring lines
Tying a mooring line too tightly
Mooring lines that are not the proper gauge or material for the size of vessel being secured
Numerous laws allow injured maritime workers and their families to pursue compensation for injuries and other losses. A team of experienced maritime attorneys such as Stacey and Jacobsen, PLLC can explain these laws and how they protect workers and their families. Jim Jacobsen knows firsthand how devastating mooring line accidents can be, as he worked as a longshoreman for many years before becoming a lawyer.
"This is a tragic day on the waterfront," ILWU Local 21 President Jake Ford said. "Byron was an active member of the union, loved his work and will be incredibly missed." Ford went on to say that he has known Jacobs for 14 years and worked alongside him nearly every day. "Byron was a good friend, great co-worker, great family man," Ford said. "Words can't describe how upset we are."
In a statement by Meg Jacobs, Byron Jacobs' wife, the community learned that the experienced maritime worker was a 6th generation longshoreman, a union member, and that he had worked at the Port of Longview for 16 years. He was a loving husband and father to three young children, aged 2, 5, and 8.
Our thoughts and prayers go out to the families and friends of the deceased workers and all who worked alongside them. Union workers will hold a private candlelight vigil at the port on Thursday, July 5th.