What is a Maritime Lawyer?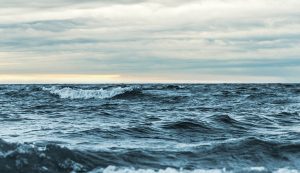 People often believe that all attorneys know all the laws of the land.  Just as you would go to a trained cardiologist for heart issues or a radiologist to diagnose a broken bone, there are many types of lawyers who are versed in many types of law. It is always best to engage with a specialist.
Why Should You Work with a Maritime Lawyer?
Maritime Law is a very specific set of rules and laws that deal with injuries and accidents that occur on or near a body of water, a lake, ocean, or sea. While these laws were originally created to address national and international commerce, they have since expanded to include fishing vessels, recreational and passenger boats, oil rigs, and more. Virtually anyone injured on or near a body of water should consult with an attorney who specializes in Maritime Law.
Who Needs a Maritime Lawyer?
If you are working at sea and become injured, you will need to consult with a maritime lawyer to understand exactly what your rights are. Anyone who has been injured in any of the industries below or who works on or near the water will benefit from the expertise of a lawyer who specializes in maritime law.
Commercial fishermen
Divers
Crabbers
Ferry boat workers
Ship, dock, and harbor workers
Oil rig workers
Container ship workers
Shrimpers
Cruise ship passengers
Merchant marines
Tug and barge workers
 What to Do If You Are Injured at Sea: The First 6 Steps
If you are involved in a maritime accident, it's imperative that you act quickly to preserve your rights. We have written a brief guide which you can read here.  The following steps are important for maritime incidents:
Report the accident and document the incident.
Seek medical attention from your chosen doctor.
Follow doctors' orders.
Ask witnesses to give their account of the incident.
Do not give a recorded statement.
Consult a maritime lawyer to understand all your rights.
Most maritime accidents are avoidable by proper maintenance, training, and procedures. Maritime and sea law is in place to ensure that injured people have a way to recover damages from the responsible parties when injuries are due to negligence, neglect, improper procedures, faulty equipment, or unseaworthiness. It is imperative that you retain legal representation if you feel any of your rights have been ignored or violated.
Maritime law, Admiralty law, and Jones Act laws are complex, and it can be difficult to determine which laws are applicable to a specific case.
With over 65 years of combined experience in Jones Act Injury Law and Maritime Law, the attorneys at Stacey & Jacobsen, PLLC are some of the most experienced maritime lawyers in the nation. They have handled thousands of maritime injury accidents nationwide from their Seattle offices, including over 50 maritime wrongful death claims. They are uniquely qualified to handle maritime injury claims and cases.
The Stacey & Jacobsen, PLLC team understands how accidents happen and how they could have been prevented. They are dedicated to getting fair compensation for clients. If you or a loved one has been involved in an accident at sea, call (877) 332-5529 today for a free   consultation.