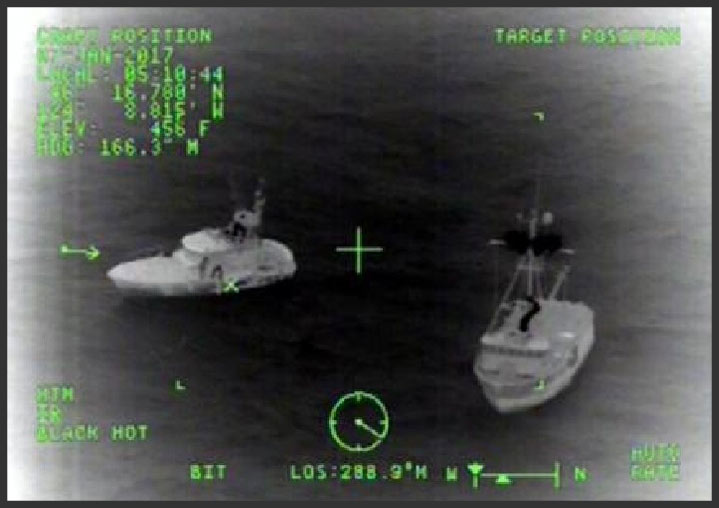 WARRENTON, Ore. – Five commercial fishermen were rescued from the water after their fishing vessel STAR KING, a 55-foot stern trawler, capsized and sank near the mouth of the Columbia River early Saturday morning.
Crewmembers were pulled from the water by good Samaritan fishing vessel SEA BALLAD, then transferred to the Coast Guard 47-foot Motor Life Boat. The STAR KING crew were then transported to Ilwaco, Washington by Coast Guard personnel. No crewmembers required medical attention.
Watchstanders at the Sector Columbia River command center received the first mayday call at 4:31 a.m. It was reported that the vessel was taking on water and listing hard to starboard before capsizing and sending all five fishermen into the water. All crewmembers were accounted for by 5:10 a.m.