Keep Fin Fish Free Act Introduced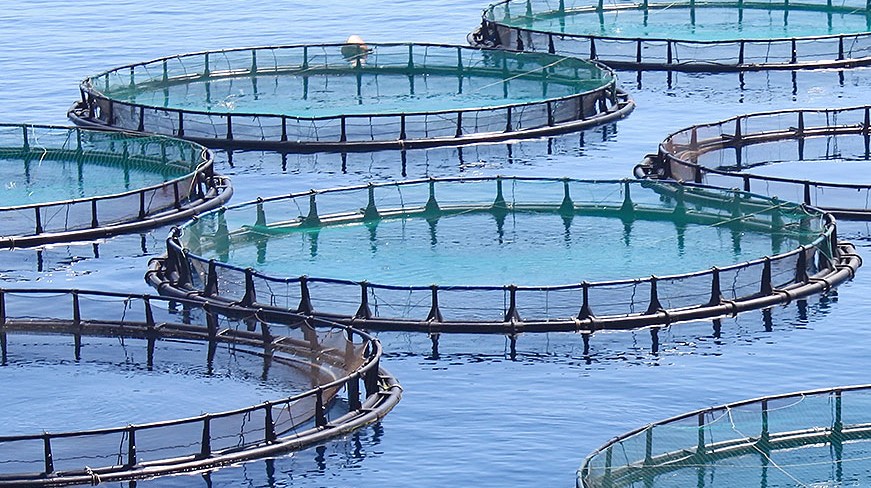 This month a new bill called the Keep Fin Fish Free Act (H.R. 2467) was introduced in response to the growing concerns regarding aquaculture operations. Alaska Congressman Don Young (R-Alaska) introduced legislation that would stop officials from the Secretary of Interior and the Secretary of Commerce from authorizing commercial finfish aquaculture operations in the Federal Exclusive Economic Zone (EEZ) unless specifically authorized by Congress. This legislation has many supporters across environmental and anti-fish farming organizations including Healthy Gulf, Institute for Fisheries Resources, Friends of the Earth, and NOAA.
The concerns raised regarding these facilities involve pollution spread by untreated wastewater, the spread of pests and diseases to native species, the introduction of even more antibiotics into our waters, and spills like the incident that occurred in August 2017 that resulted in more than 260,000 non-native Atlantic salmon being released into Puget Sound. However, one of the greatest concerns among aquaculture critics is the need to harvest wild fish in order to produce the feed necessary to raise open net pen Atlantic salmon.
"The seafood industry is critical to Alaska's economy, and we must be doing all we can to protect the health and integrity of our state's wild fish stock," said Congressman Don Young. "If not properly managed, industrial aquaculture operations threaten Alaska's unique ecosystem with non-native and genetically modified fish species. My legislation takes needed steps to prevent the unchecked spread of aquaculture operations by reigning in the federal bureaucracy, and empowering Congress to determine where new aquaculture projects should be conducted. It's up to us to ensure that our oceans are healthy and pristine, and I urge my friends on both sides of the aisle to join me in this important effort."
The bill is in response to the AQUAA Act, introduced last year. The Advancing the Quality and Understanding of American Aquaculture Act (H.R. 6966) was organized under Stronger America Through Seafood and is sponsored by such organizations as Pacific Seafoods, Red Lobster, Cargill, Harvest Select, and InnovaSea. Many argue that aquaculture is an easy solution to our growing demand for finfish and could help reduce our $15 billion seafood trade deficit (it has been estimated that we import approximately 85% of the nation's seafood). However, Young and others are opposed to creating large finfish feedlots off our shores. "We shouldn't weaken our natural system to try to feed our appetite. We should try to increase our natural system and make sure we have more finfish, and I'm confident we can do that."
In a statement by Noah Oppenheim, Executive Director of the Institute for Fisheries Resources, Young's concerns are echoed. "The United States is simply not prepared to manage offshore net pen finfish aquaculture in the Exclusive Economic Zone. Without the relevant legal mandates and adequate environmental and economic scoping, Interior and Commerce are managing offshore fish farms in a legal gray area, enabling significant harm to wild capture fisheries and West Coast fishing communities."
Cynthia Sarthou, Executive Director of Healthy Gulf weighed in by saying, "Factory fish farms threaten our food security and the health of our oceans. The environmental risks are almost too numerous to mention and include disease transfer to wild fish, more antibiotics in our waterways, the depletion of important forage fish species, increased nutrient pollution in areas already prone to algae blooms, and more. Industrial fish farming is also an inefficient practice that produces expensive and poor-quality fish. It replaces fisherman-owned small businesses with capital-intensive corporations. If we instead focus on taking care of our oceans, we can continue to enjoy one of nature's last renewable and abundant sources of food: wild fish."
The new bill would specifically prohibit federal agencies from permitting marine finfish aquaculture facilities in federal ocean waters, unless and only when Congress passes a future law authorizing such permits.