Lawsuit Brought Against North Pacific Seafoods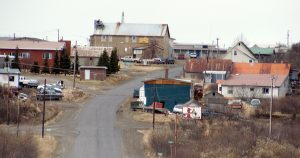 A lawsuit has been filed against North Pacific Seafoods after approximately 150 seasonal cannery workers were forced to quarantine without pay in a Los Angeles hotel. According to the complaint, all workers arrived at a hotel and were instructed to wait together in a crowded hallway to fill out paperwork. The workers reported that they were in close contact with one another for nearly six hours.
Workers were assigned to individual hotel rooms, then tested for the coronavirus. Three of the workers tested positive, and all workers were told they must quarantine until June 25th without pay. The complaint goes on to say that all workers were instructed not to leave their rooms or they would be immediately terminated.
The workers were hired on June 2, 2020, by North Pacific Seafoods to process seafood at the Red Salmon Cannery in Naknek, Alaska. Most of the workers are from Mexico or Southern California, while North Pacific Seafoods is based in Seattle, Washington. Each summer, the company hires hundreds of temporary seafood processors from around the world. Workers are promised round-trip transportation to and from their point of hire as well as lodging and meals.
According to the lawsuit, filed in San Francisco Superior Court, the hotel provided the workers with just two meals a day. Since workers were prohibited from leaving their rooms, they were denied access to additional food and told they could not use hotel services or order room service. Room keys were deactivated after workers checked in to make certain that if they left, they could not regain access to their rooms.
The State of Alaska requires all workers to quarantine for 14 days and test negative for the coronavirus before they are allowed to work at a seafood processing facility or vessel. In the community guidelines for seafood processing, the CDC states, " To ensure adherence, employers should consider providing paid leave during the period of quarantine or should consider the quarantine time as worktime."
North Pacific Seafoods provided no compensation during quarantine. The lawsuit alleges false imprisonment, nonpayment of wages, failure to pay minimum wages and overtime, negligence, and unlawful business practices. This lawsuit will examine the issue of compensation during quarantine and hopefully set a precedent for seasonal and contract workers. If a company is harvesting and processing, it is imperative that they take care of their workers during all stages of their contract, including the quarantine period. If the court finds that all 150 workers are owed wages for the 14-day quarantine, the compensatory damages may be up to $1.1 million.
In another report, two workers from a Louisiana-based seafood processing facility were recently fired after they left company housing to seek medical treatment and COVID-19 testing at a local hospital. Maribel Hernandez and Reyna Isabel Alvarez, were temporary employees with H-2B visas working at Acadia Processors, LLC, when they and several coworkers fell ill. They were told by Acadia Processors, LLC factory supervisors to remain in employee housing without pay while they were ill.
Instead, the women packed their belongings and went to a local hospital. Both tested positive for COVID-19 as did many other employees working at the processing facility. A complaint has been filed with the National Labor Relations Board as well as the Occupational Safety and Health Administration. We will monitor these two cases and keep readers posted.