Search Suspended for F/V CAPE GREIG Fisherman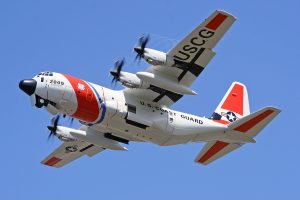 The U.S. Coast Guard has suspended the search for a fisherman who fell overboard in Ugashik Bay, 190 miles west of Kodiak, Alaska.
Watchstanders at Coast Guard 17th District Command Center received an urgent marine information broadcast on Thursday, July 19th at approximately 4:27p.m. from the F/V CAPE GREIG, that a crewmember had fallen overboard. An Air Station Kodiak Jayhawk aircrew was immediately dispatched to conduct a search in addition to a Coast Guard Air Station Kodiak HC-130 Hercules aircraft, which was diverted to the scene.
Nine good Samaritan vessels joined the search and covered over 13-square miles along the shoreline of Ugashik Bay as well as upriver, in an effort to locate the missing fisherman.
The victim has been identified by Alaska State Troopers as 25-year-old Grant Hildreth Jr. According to the AST report, crewmembers "attempted to get a flotation device to Hildreth; but Hildreth went under the water and has not been seen since." It was reported that Hildreth was not wearing a personal flotation device at the time of the incident.
While the U.S. Coast Guard has not reported Mr. Hildreth as deceased, a lieutenant issued a statement of condolences to the Hildreth family.
"Our deepest condolences go out to his family during this time of grieving," said Lt. Stephen Nolan, the command duty officer at District 17 Command Center. "Even though we were unable to find the man, we are thankful that so many good Samaritans were willing to assist for the duration of the search." The cause and details of the accident are under investigation.
Weather at the scene was reported as 12-mile visibility, 8-mph winds, and calm seas with a strong incoming tide.