What is Maintenance and Cure?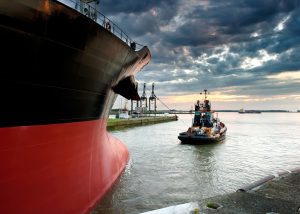 If you have suffered severe injuries or fallen ill during your employment as a deckhand, fisherman, seaman, or fish processor, you may be asking, "Who is responsible for covering my medical expenses, and what compensation am I entitled to during my recovery period?" Every worker serving on a vessel, if injured or falling ill during their service, is entitled to "maintenance and cure" under Federal Maritime Law. The Supreme Court of the United States has upheld that punitive damages may be granted against an employer who deliberately withholds maintenance and cure benefits. These benefits are provided on a no-fault basis, requiring that the worker only demonstrate that the injury or illness occurred while working. Unlike other claims, negligence does not need to be proven to receive maintenance and cure benefits. There are limited defenses against a worker's claim for maintenance and cure, and unless there is willful misbehavior or intentional misconduct, the employer must provide the necessary maintenance and cure benefits.
What is Maintenance?
"Maintenance" refers to a daily living allowance provided to a worker during their recovery from injury or illness. These payments continue until a worker achieves maximum medical improvement or is fit to resume their previous duties. The specific daily rate for maintenance is not fixed and may differ from one case or region to another. In the employment contract, the maintenance rate is generally not binding, except in certain cases where collective bargaining or union agreements apply.
Considering the Supreme Court's ruling in Atlantic Soundings Co. v. Townsend in 2009, many employers and vessel owners now offer more appropriate maintenance rates, typically ranging from $35 to $50 per day. In some regions, the maintenance payments might be even higher. It is important for employers and vessel owners to avoid paying an inadequate maintenance rate, as this could lead to claims for punitive damages.
What is Cure?
"Cure" refers to the medical expenses related to an injury or illness suffered by a worker. Typically, the employer is responsible for covering all necessary and reasonable medical costs linked to a worker's injury or illness. These expenses encompass assorted items such as medical bills from doctors and hospitals, therapy costs, nursing fees, MRI and CT scans, wheelchairs, diagnostic tests, pain clinics, transportation expenses to and from medical appointments, and other reasonable medical-related costs. An injured worker has the right to select their own doctor. This right to cure continues until maximum medical improvement is reached.
Unfortunately, some employers and maritime insurance adjusters may wrongfully terminate benefits before a worker has achieved maximum medical improvement. In cases where there are conflicting medical opinions about whether further medical treatment might enhance a medical condition, maritime law mandates that these doubts should be resolved in favor of granting additional treatment.
The duty to provide medical care includes the obligation to provide necessary and reasonable healthcare to injured workers aboard the ship. The employer should demonstrate reasonable care in organizing the transfer of a sick or injured worker to shore for urgent medical treatment. Failing to promptly evacuate a sick or injured worker from a vessel could result in allegations of negligence and potential punitive damages.
Seafarers with preexisting medical conditions can still make maintenance and cure claims without any restriction. Even if work aboard a vessel worsens their condition, they remain eligible for maintenance and cure benefits. Unfortunately, some employers wrongfully try to deny these benefits based on preexisting conditions. However, unless there was a significant misrepresentation in a medical questionnaire that could have affected the employer's decision to hire the worker, benefits should rightfully be provided.
Negligence or Unseaworthiness
A worker who sustains injuries due to negligence or unseaworthiness is eligible to pursue additional compensation for harm suffered. When a worker is injured due to negligence, they have the right to claim damages against their employer to cover lost wages (both past and future), medical expenses, pain and suffering, vocational retraining costs, loss of wage-earning capacity, and loss of enjoyment of life.
The lawyers at Stacey & Jacobsen, PLLC understand how maritime accidents happen and how they could have been avoided. They are commited to safeguarding the fundamental rights of workers. If you have questions about your maintenance and cure benefits, don't hesitate to call the maritime lawyers at Stacey & Jacobsen, PLLC for a complimentary consultation. It's not just the law; it's your right!