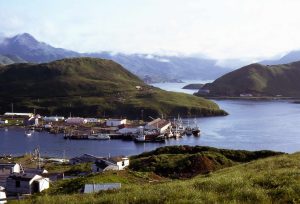 Trident Seafoods is in the process of constructing the initial bunkhouses for their upcoming processing plant located in Captains Bay, Unalaska. The company hopes to have the plant operational by 2027.
The Aleutian Islands and Bering Sea are known for some of the most productive fishing grounds globally. The region is famous for harvesting Alaska pollock, the whitefish commonly used in products like fish sticks and McDonald's Filet-O-Fish sandwiches.
A sizable portion of the harvested pollock is currently processed at the expansive Trident Seafoods facility in Akutan. However, due to aging infrastructure and years of wear and tear, the seafood company has elected to construct a new facility.