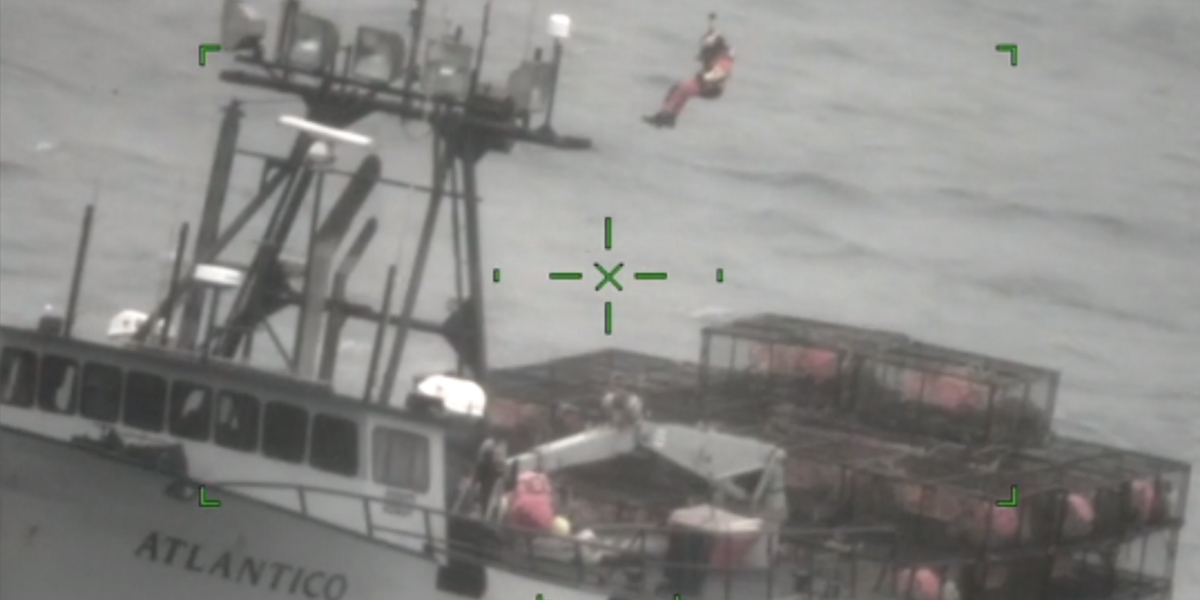 U.S. Coast Guard watchstanders received a call on September 16th from the F/V ATLANTICO reporting that a 40-year-old crew member had suffered a back injury.
The Duty Flight Surgeon was consulted regarding the nature of the injury, and a medevac was recommended. The District 17 command center ordered the launch of an Air Station Kodiak MH-60 Jayhawk helicopter and aircrew. The injured fisherman was hoisted, transferred to Cold Bay, then transported to Anchorage to awaiting medical personnel.
"Good coordination between the Atlantico crew, command center personnel, and the Jayhawk aircrew attributed to our ability to successfully perform this medevac and get the injured fisherman to proper medical care," said Lt.j.g. Lindsay Wheeler, a District 17 command center watchstander.