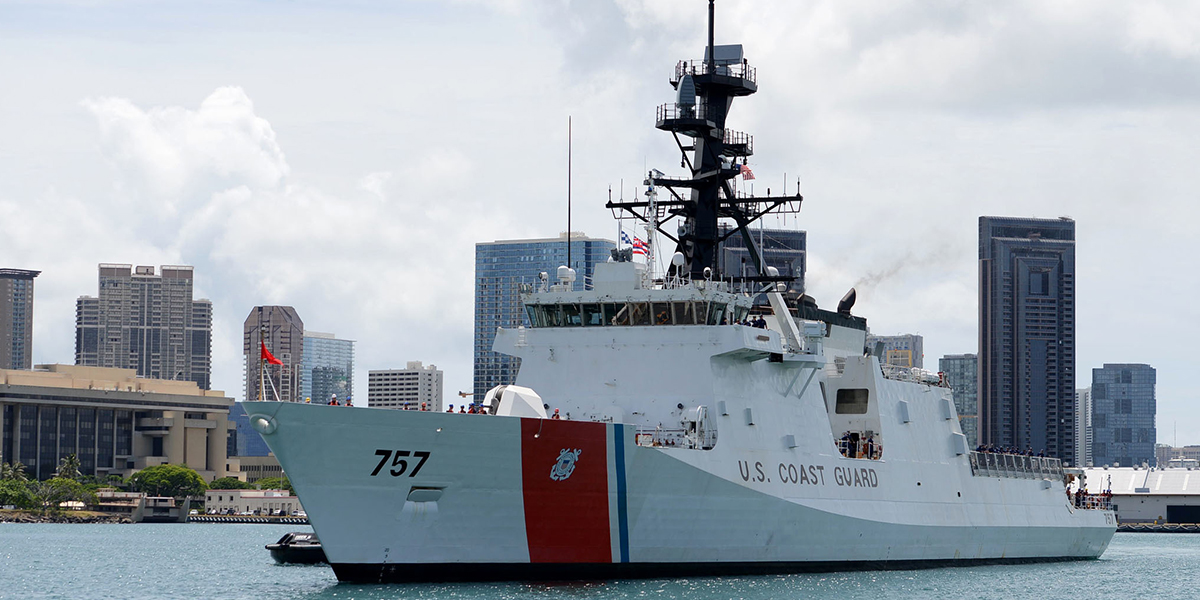 In a heroic effort by the U.S. Coast Guard, a mariner was medevaced from the F/V VICIOUS CYCLE after sustaining a forearm injury. The vessel was located approximately 130-miles southwest of Kailua Kona, Hawaii at the time of the incident.
Sector Honolulu watchstanders received the call from a Good Samaritan at approximately 11:14AM on April 27th, 2021, reporting that the master of the F/V VICIOUS CYCLE had sustained an injury.
Attempts were made to contact the vessel via radio, but the fishing boat was out of radio range. An Air Station Barbers Point HC-130 Hercules aircrew was launched and was able to make contact with the vessel. The Coast Guard duty flight surgeon was contacted, and based on the situation, recommended that the mariner be medevaced.