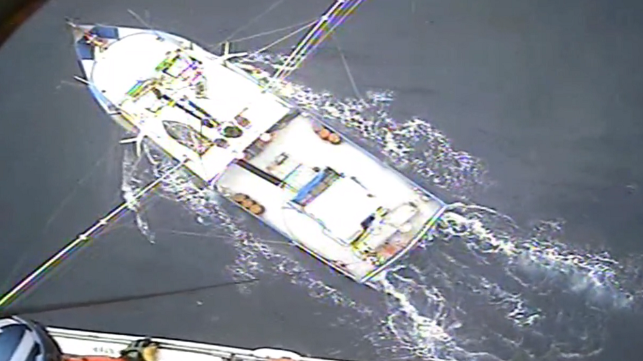 A 26-year-old man was medically evacuated from the F/V MCKENZIE ROSE after the crewmember sustained a head injury. The vessel was located about 100 miles west of Coos Bay when the injury occurred.
Watchstanders at Coast Guard Sector North Bend received a marine radio call from the vessel's captain reporting that a member of the crew needed medical attention.
Communication remained open between the F/V MCKENZIE ROSE and the U.S. Coast Guard Sector as the vessel turned toward shore to meet up with the Coast Guard MH-65 Dolphin crew. The injured fisherman was hoisted aboard the MH-65 Dolphin then transported to the U.S. Coast Guard airbase. He was then transferred to emergency medical personnel.