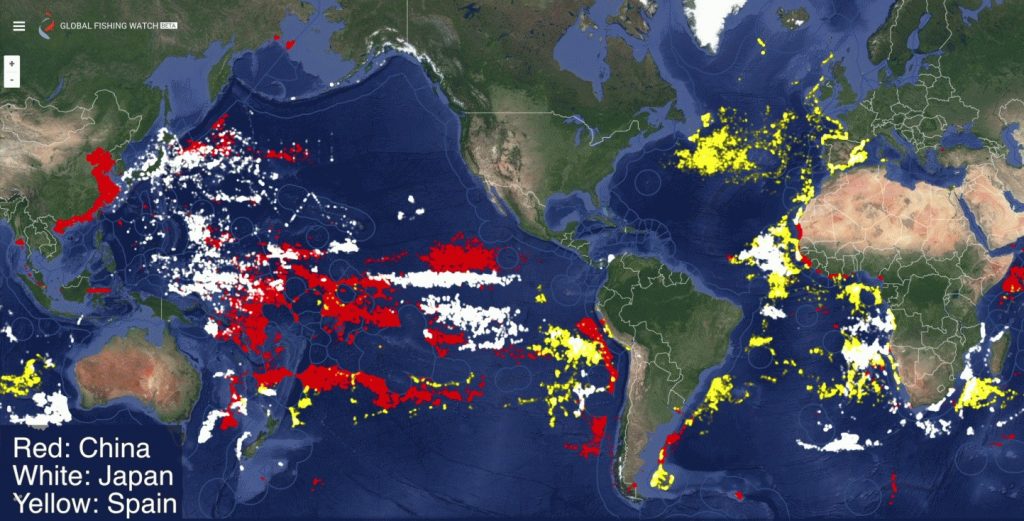 As the world's demand for seafood continues to rise, new methods for tracking global commercial fishing activities are imperative. In a groundbreaking study published in the journal Science, some extraordinary data are showing how fishing vessels are covering the world's oceans, and which countries are bringing in the biggest catches.
Much of the data in the study was gathered by Global Fishing Watch, a partnership between Oceana, SkyTruth, and Google. The organization uses high-tech satellite images and AIS (Automatic Identification Systems) to monitor, record, and track the movement of fishing vessels around the globe. In the past, this data was collected using logbooks, observers in fishing ports, and electronic vessel tracking. Despite its suggestive nature, this information was often out of date, incomplete, and inaccurate.
The accuracy of the newer methods is connected to the massive amounts of data collected between 2012 and 2016. Over 22 billion AIS messages were logged, identifying more than 70,000 vessels. Computers running sophisticated software programs searched for patterns in the large data sets. They were able to match vessels to fleet registries and track vessel movements. Computer algorithms were also used to determine when a vessel was fishing and what it was fishing for. For instance, the data collected in 2016 reveals that of the vessels tracked, over 40 million hours were spent at sea and the vessels traveled approximately 460 million kilometers.