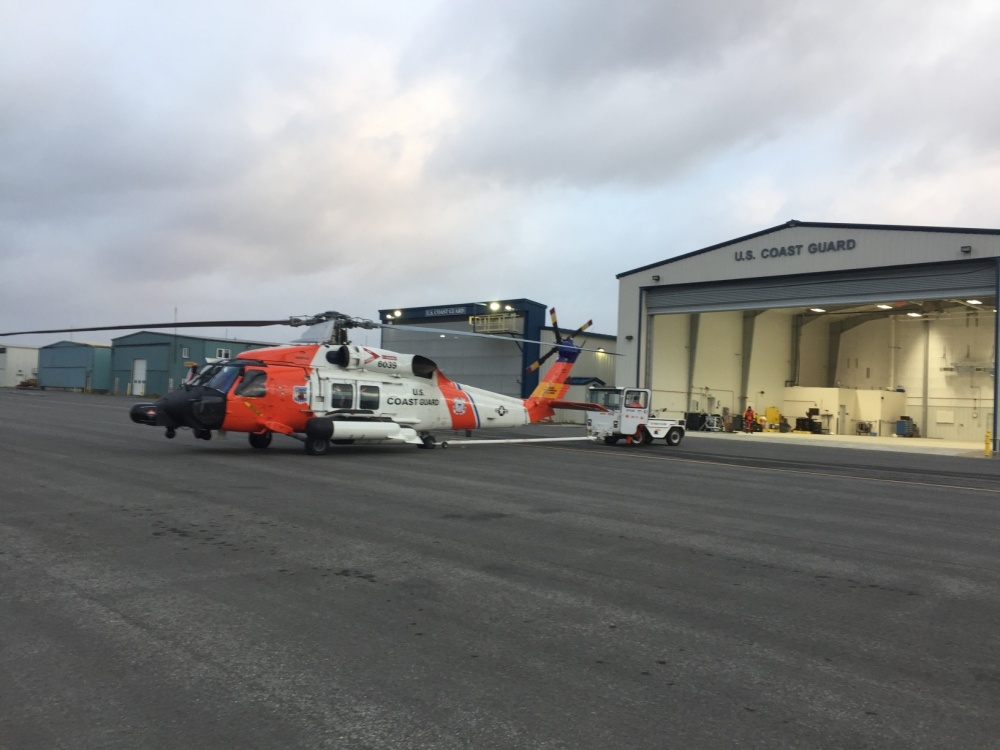 In an effort to reduce response times during the winter commercial fishing season, the U.S Coast Guard is making good use of a "forward operating location" in Cold Bay. It was a busy week for the U.S. Coast Guard, 17th District Alaska, as they rescued a total of 4 maritime workers from various fishing vessels in the Cold Bay area this week.
On January 23rd, a Coast Guard Air Station Kodiak MH-60 Jayhawk helicopter crew (forward deployed to Cold Bay) medevaced two men from two different fishing vessels in one heroic trip.
A 21-year-old man aboard F/V Ocean Peace was suffering from sea sickness and loss of consciousness when watchstanders at the 17th Coast Guard District command received the call. Sea sickness a common issue for seamen and fishermen, and the dehydration that accompanies it can be very serious. The Jayhawk helicopter crew hoisted the 21-year-old man at approximately 5 p.m., then picked up a 37-year-old man with a hip injury from the F/V Northern Patriot. Both men were safely transported and received medical treatment.