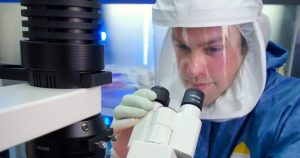 In a press release issued last night, American Seafoods has reported that 86 crewmembers have tested positive for COVID-19, and nine more crewmembers are still awaiting results.
It was reported that one crew member became ill and was taken to a hospital while the ship was docked in Bellingham. That crewmember tested positive for COVID-19 and remains in a hospital for treatment after being admitted Friday.
According to a spokesperson for American Seafoods, all crew members were tested for COVID-19 by the University of Washington before boarding the vessel. Only those who tested negative for the virus were allowed to board.