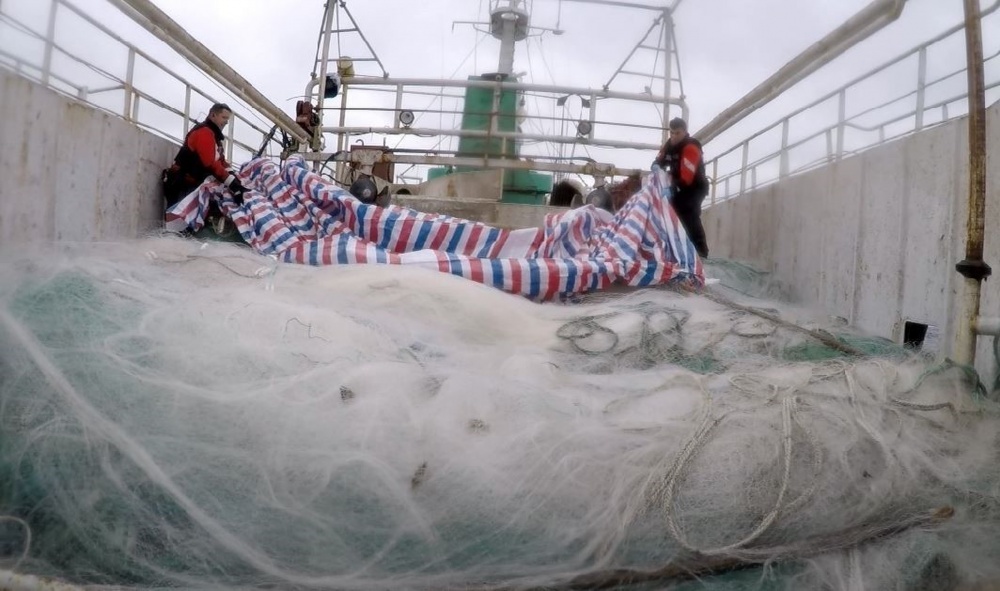 The fishing vessel Run Da was detained by the crew of the Coast Guard Cutter Alex Haley on June 23rd after the vessel was suspected of illegal fishing activity in international waters 860 miles east of Hokkaido, Japan. A total of 80 tons of chum salmon and one ton of squid were found onboard.
The Alex Haley crew and People's Republic of China Coast Guard officials conducted a joint international boarding of the Run Da after a U.S. Coast Guard Air Station Kodiak C-130 aircraft spotted the fishing vessel, which was suspected of violating the worldwide driftnet moratorium issued by the United Nations General Assembly Resolution.
After initial arrival on the scene, the U.S. Cost Guard and People's Republic of China Coast Guard officials participated in a pre-boarding question and answer interview via VHF-FM radio. The results of this conversation confirmed fishing activity and the nationality of the vessel. The captain of the F/V Run Da admitted to fishing with driftnets up to 5.6 miles in length.