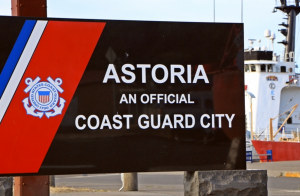 Those who work at sea know the importance of the U.S. Coast Guard as first responders. This work is so vital to the maritime trades that they have designated two new cities as "Coast Guard Cities", Cordova, Alaska and Westport, Washington. This program was created in 1998 by the United States Congress to identify and distinguish those cities that supported Coast Guard personnel. The first city to be recognized was Grand Haven, Michigan.
What is a "Coast Guard City"?
Currently, there are 28 cities in the U.S designated as Coast Guard Cities and Communities. This distinction is given to cities where service members and their families are highly supported by citizens. Cities apply for Coast Guard City status and are selected by the Standing Board. Cities that are granted status are eligible to remain part of this program for 5 years, at which time they may reapply for recertification. Current cities and criteria are available at Coast Guard Cities.